Do you want to see the best accounts for Instagram Stories?
If you are ready to ramp up your Instagram feed and accelerate your followers, why not learn from the best of the best?
We have observed some of the most impressive IG pages that will guide you to long-term social marketing success. Not to mention, you can gain some great stories ideas from the best influencer accounts.
We made it easy for you by finding the top accounts, so you too can feel inspired and hit those million follower marks.
1. @boohoo : 3 million followers
Boohoo is well aware of what Instagram users are attracted to—beautiful beaches, bright colors, celebrities, and trendy clothes. Boohoo uses story highlights and branded hashtags to keep their subscribers informed and engaged on the hottest trends.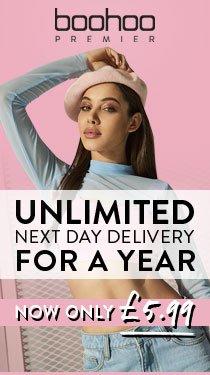 2.@missselfridge: 515,000 followers
A UK style and shopping inspiration blog, Miss Selfridge has thousands of millennials tuning in for inspirational looks and cool tees with a message. This brand uses Instagram stories to their advantage-- revealing behind the scenes sneak peeks and bold funny snaps.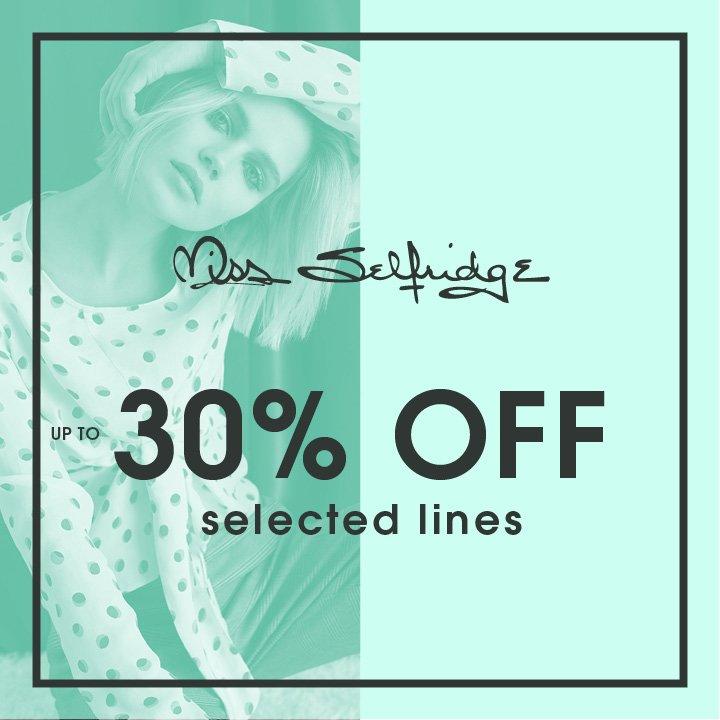 3.@toofaced: 9.8 million followers
Too Faced is the ultimate glam makeup brand. They know how to use glamorous images to promote upcoming products that quickly sell out. Too Faced uses their own #toofaced hashtag to encourage user engagement to get featured on their page.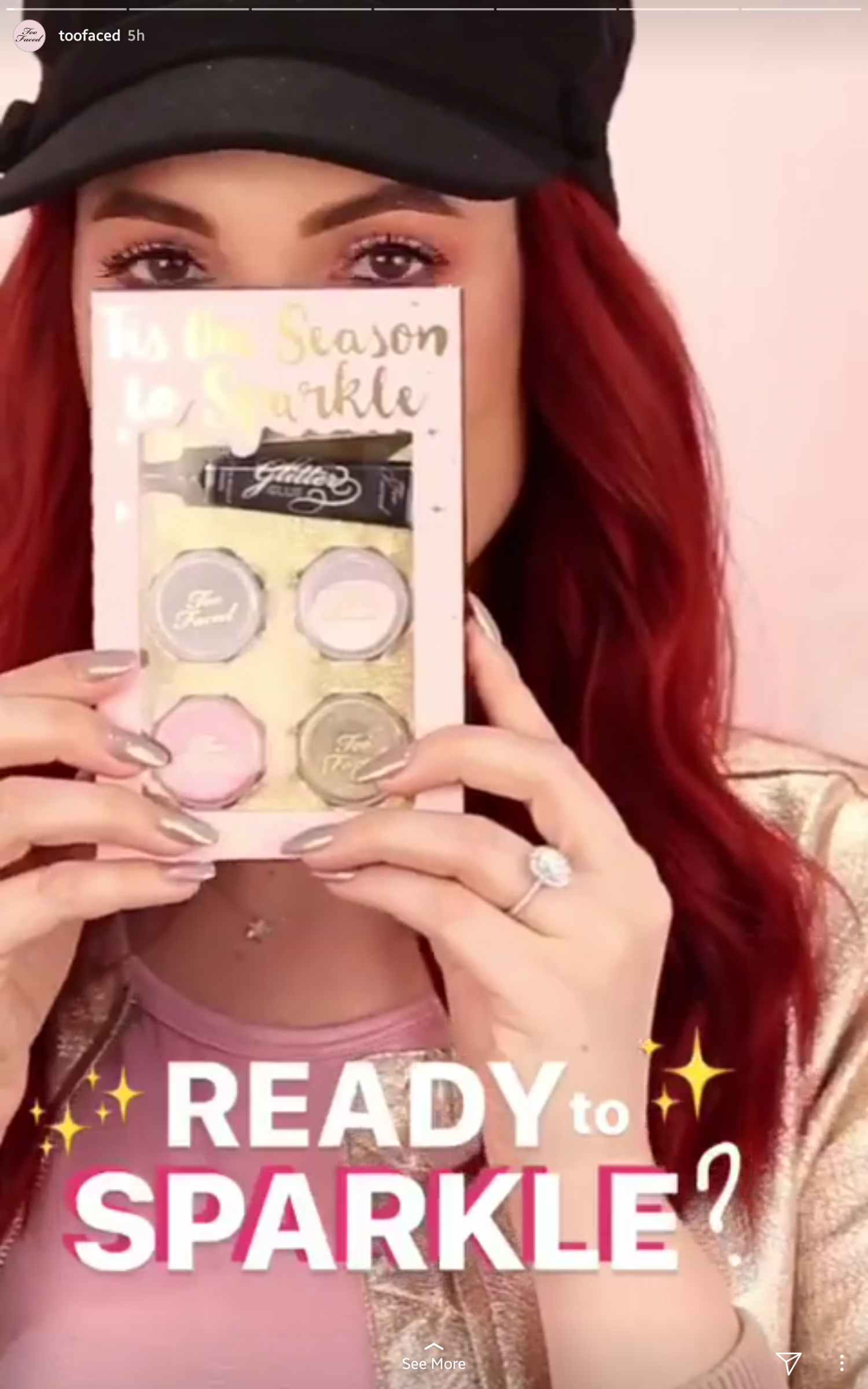 4.@maccosmetics: 17.5 million followers
MAC is one of the leading cosmetic brands in the world, using their Instagram feed to show off their runway looks, glam sessions, and upcoming collaborations with the hottest celebrities.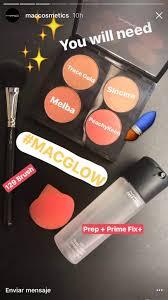 5.@nyxcosmetics: 12.3 million followers
NYX is an affordable global brand that showcases makeup tutorials, pro tips, and beauty influencers using their products.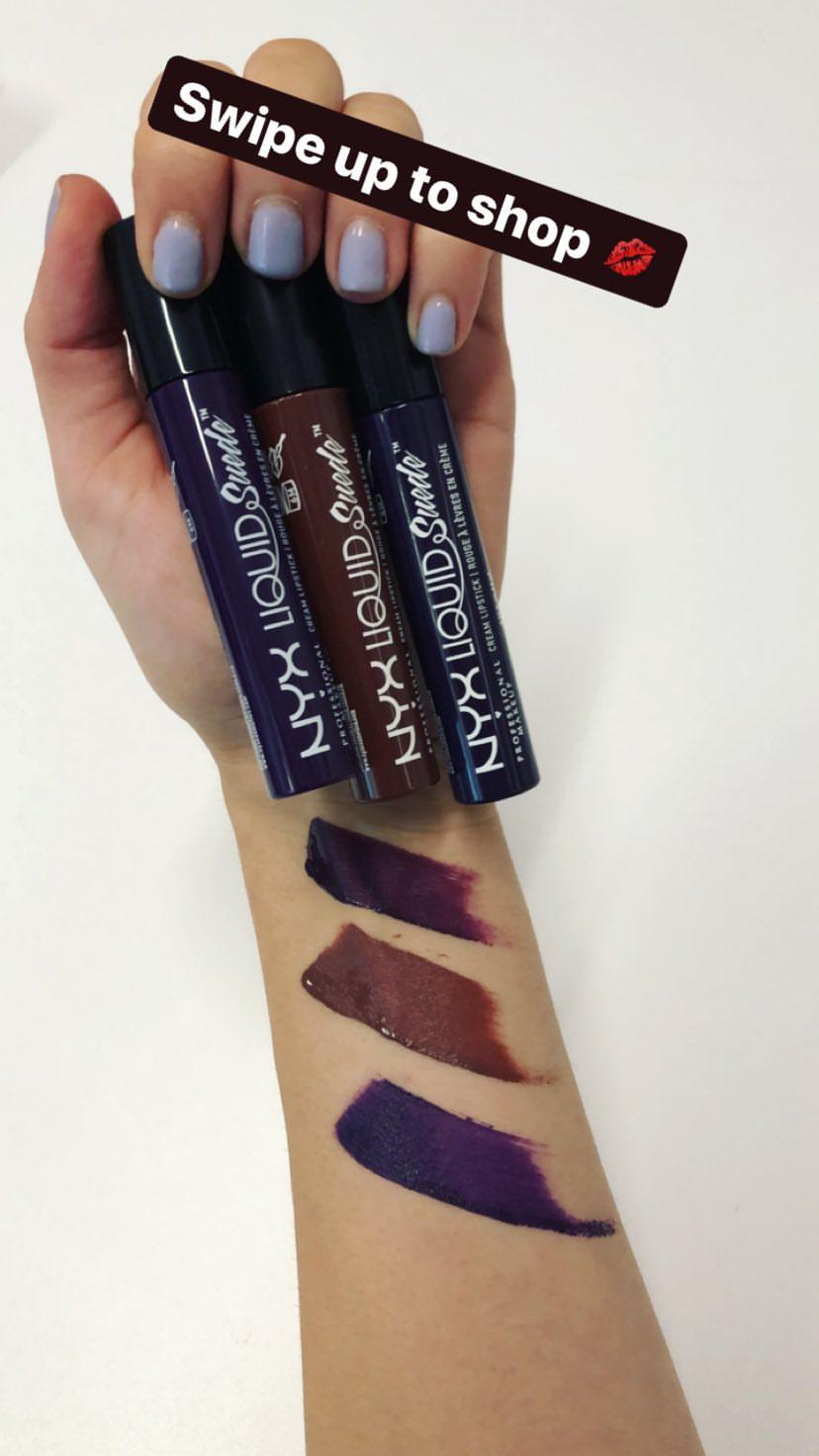 6.@milkmakeup: 368,000 followers
Milk Makeup is an indie brand that isn't afraid to be bold and break boundaries. Stunning imagery mixed with bright Instagram stories attracts thousands of customers to this hot up-and-coming brand.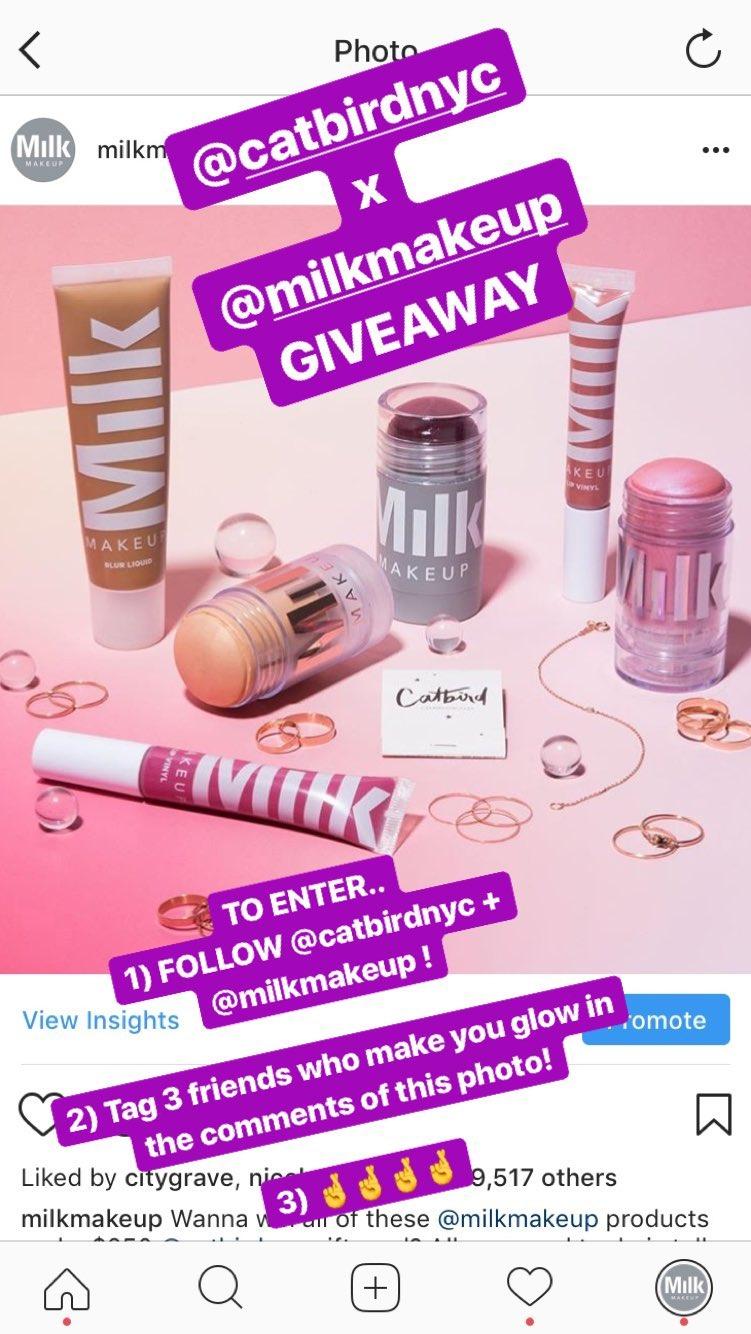 7.@sephora: 13.6 million followers
Sephora is the leading beauty influencing powerhouse that uses Instagram to promote the hottest beauty brands and seasonal trends. Their stories show exclusive looks of runway shows and tips from leading beauty influencers.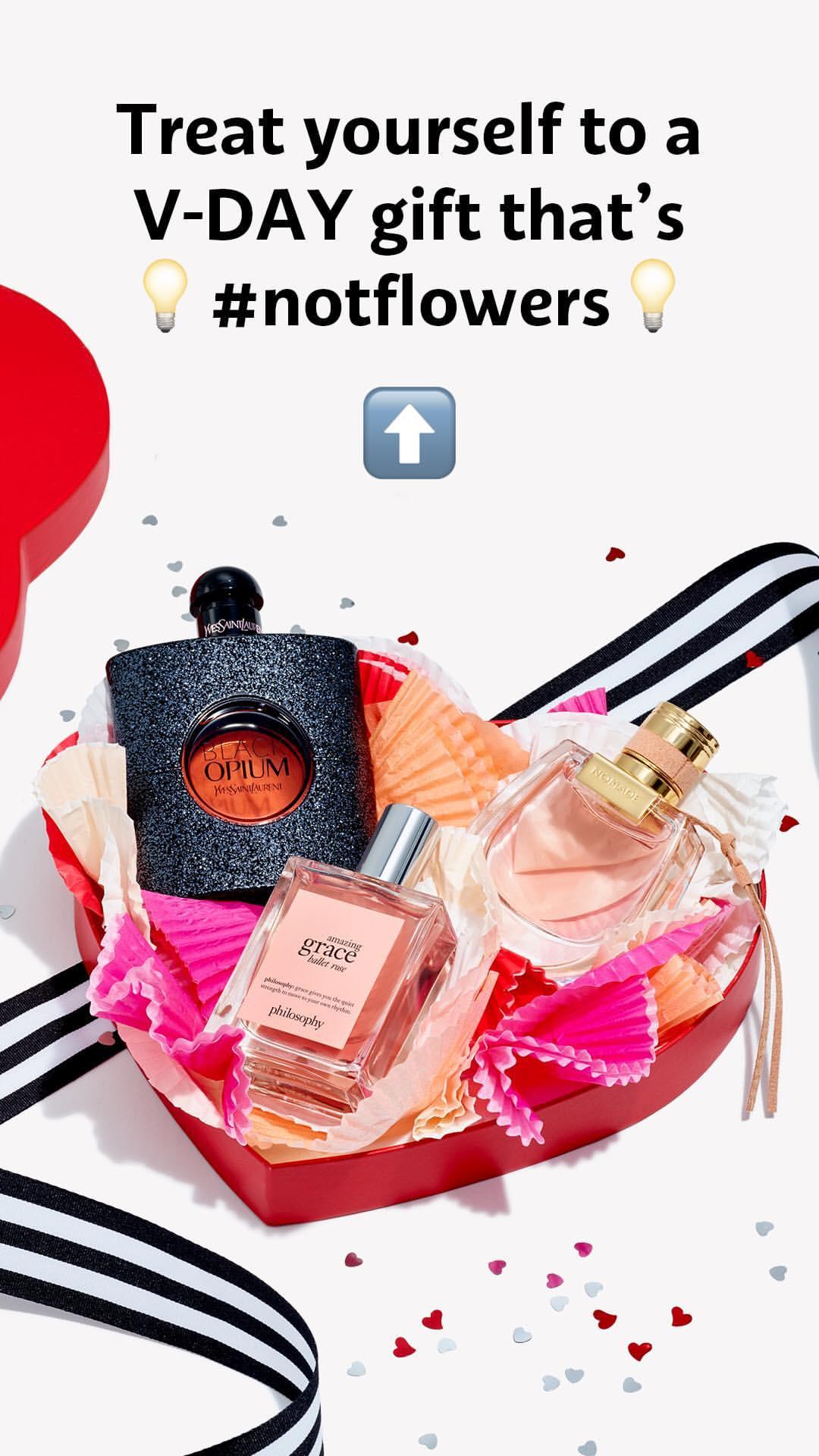 8.@ultabeauty : 4.3 million followers
Ulta offers all things beauty in one place. Ulta uses Instagram stories to offer exclusive coupon codes, contests, and giveaways to continue to grow their beauty brand.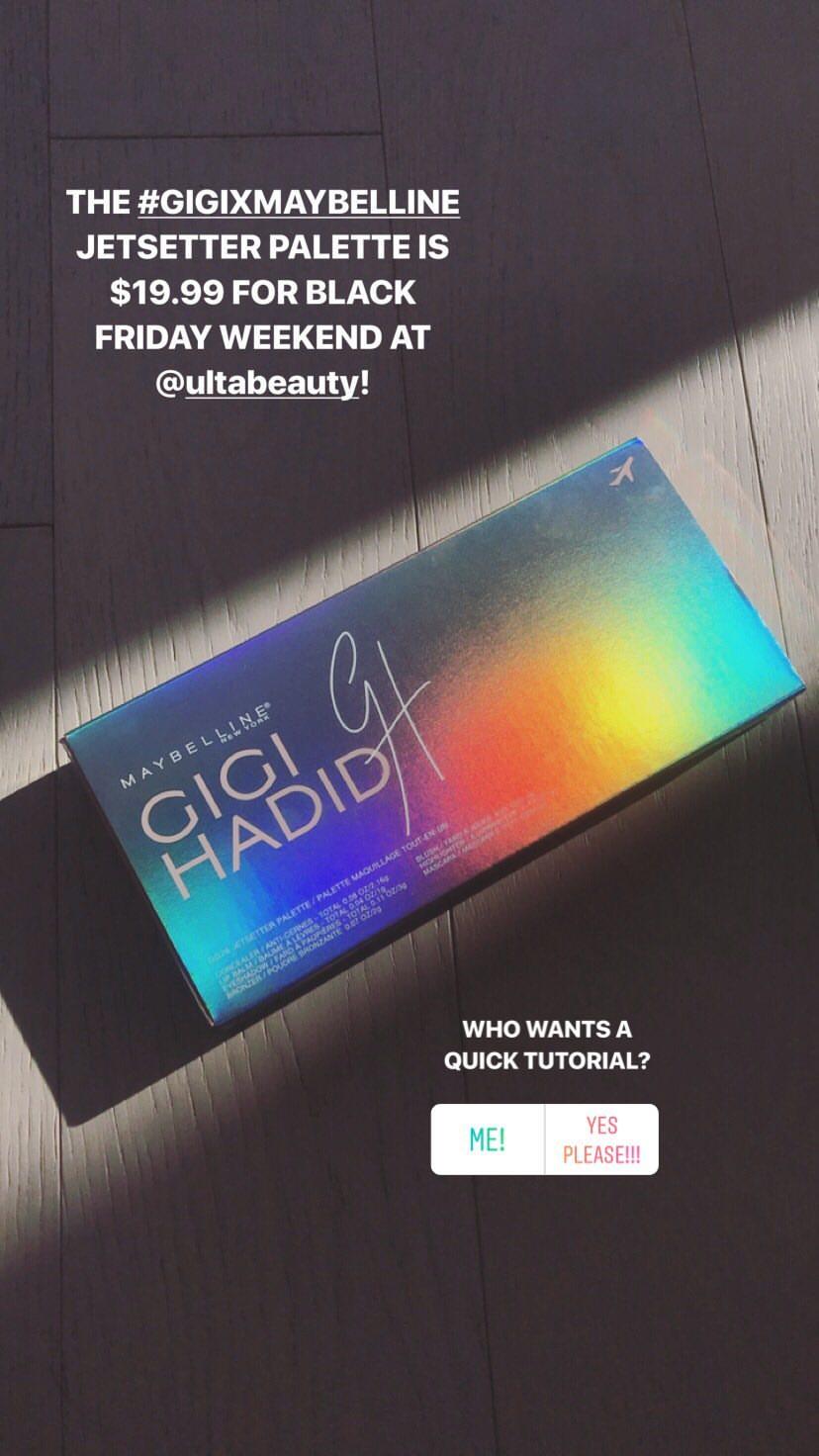 9.@rimmellondonuk: 529,000 followers
Rimmel London is another innovative Instagram page that uses their branded hashtag #LiveTheLondonLook to feauture their loyal customers using their products on their growing social medias.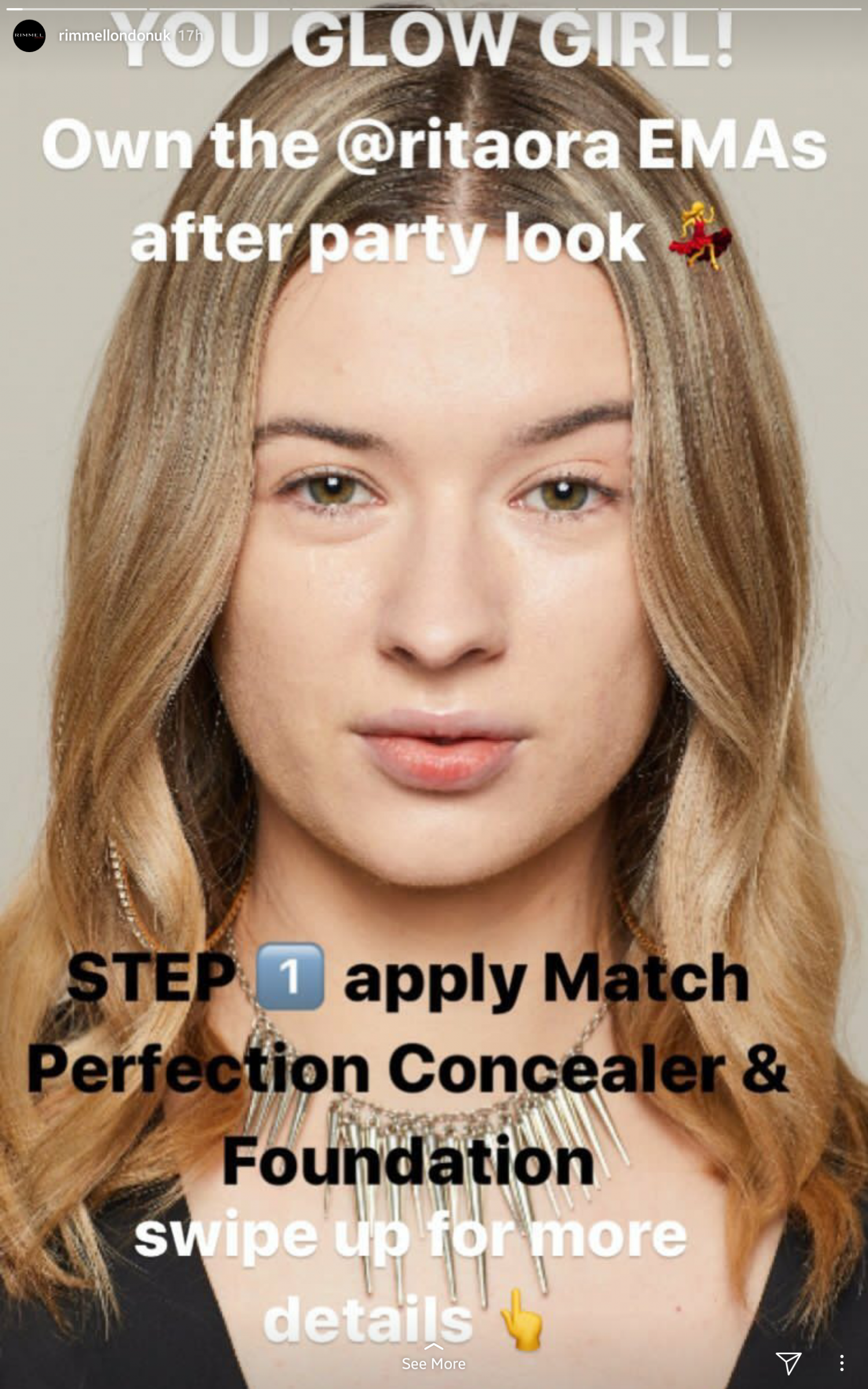 10.@esteelauder: 2.3 million followers
Estee Lauder is one of the most trusted makeup lines, who are using Instagram to promote new launches, reveal behind the scene stories, and reveal trending and timeless beauty looks for everyone.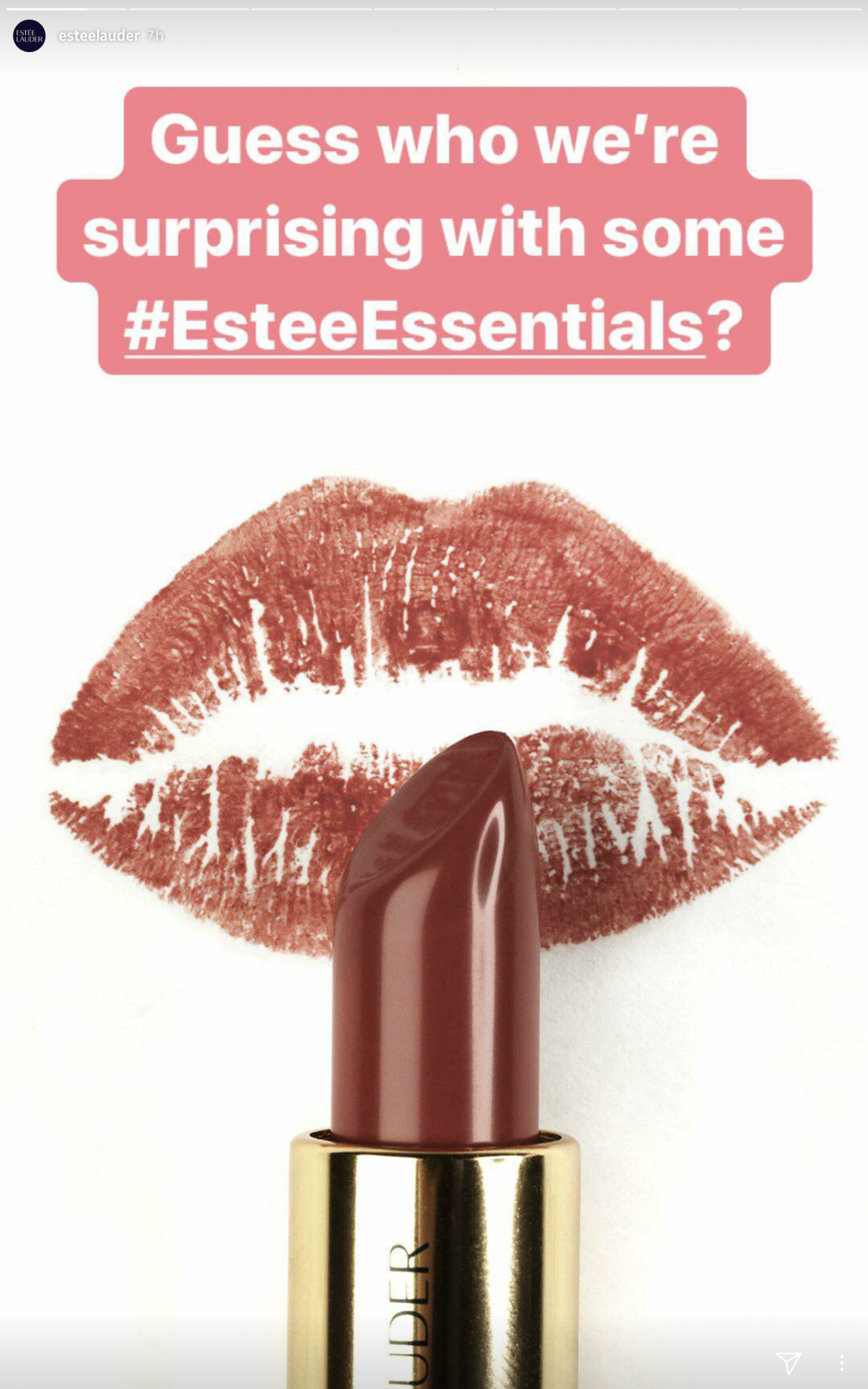 11.@nike: 75.7 million followers
Nike's massive social media influence is prominent on their IG feed. Short video clips featuring top athletes using their products is extremely effective in attracting a global audience. Professionally produced stories attracts customers to their site to view featured products.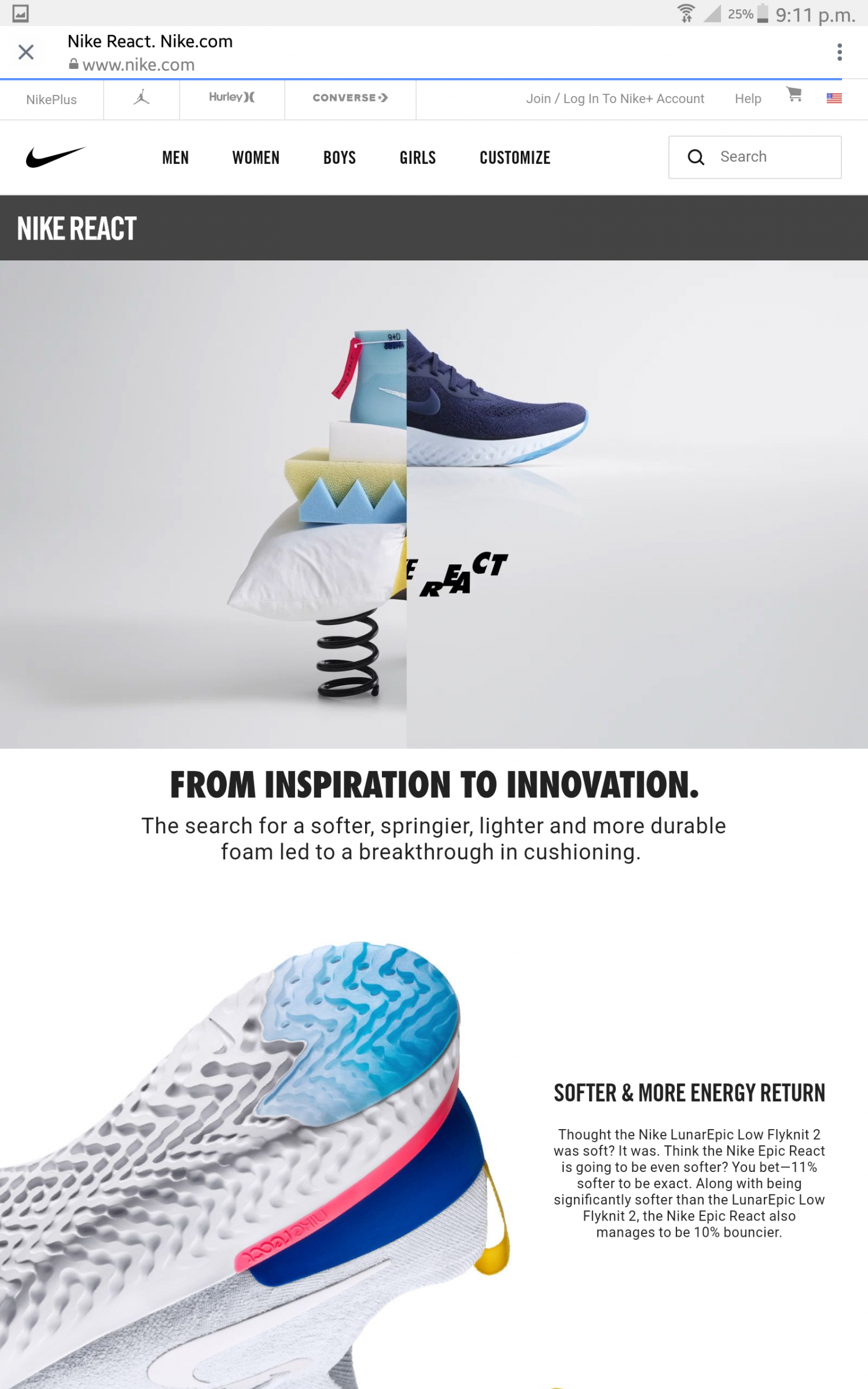 12.@h&m: 24.2 million followers
H&M is the leading fast-fashion brand, and are constantly updating their feed with street smart looks, newest fashion inspo, and subscriber exclusives.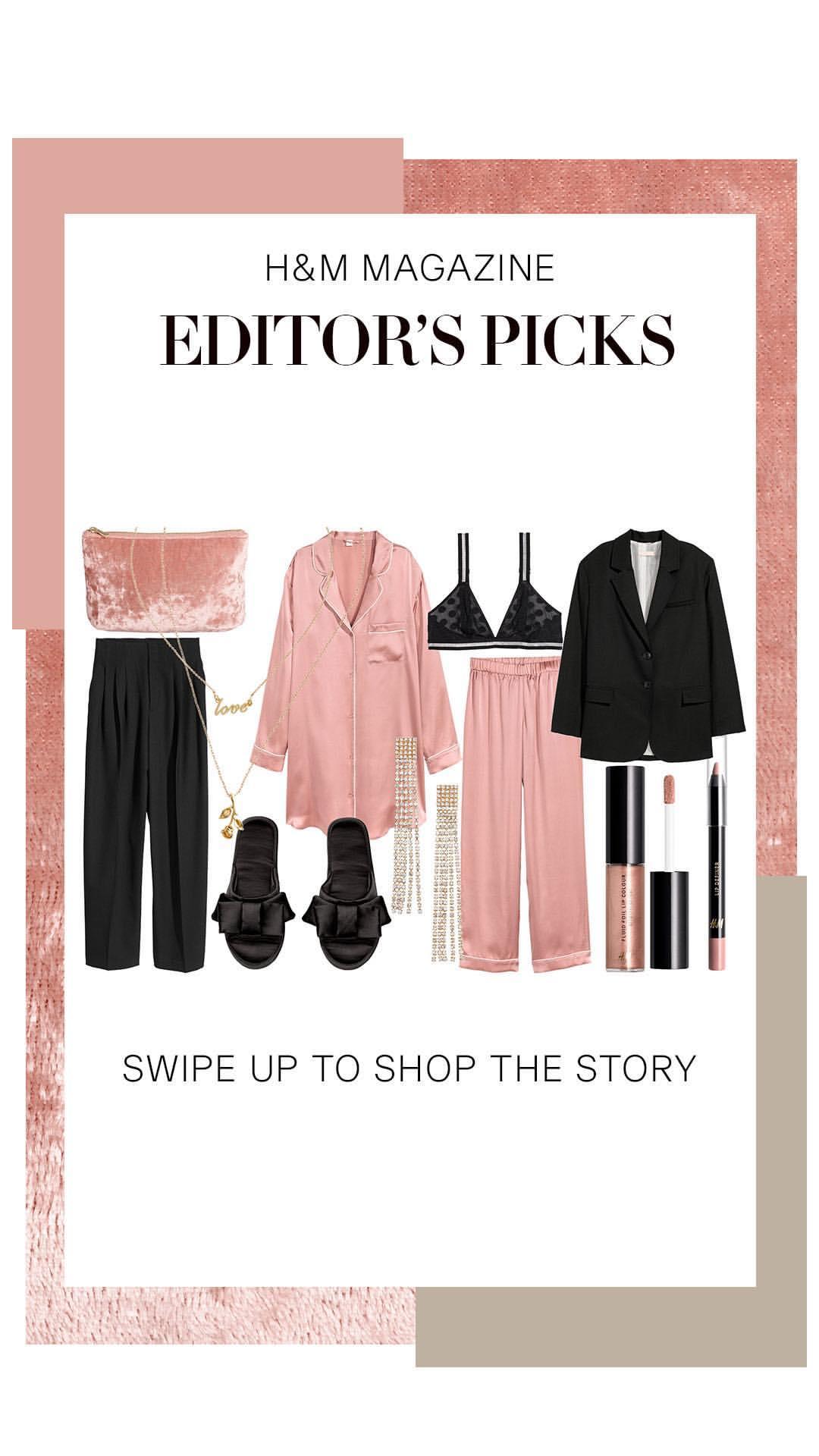 13.@zara
24 million followers
Zara's Instagram feed is simply stunning, using clever IG branding to show off their newest trends using multi-post images, minimalism, and bold text to really attract customers.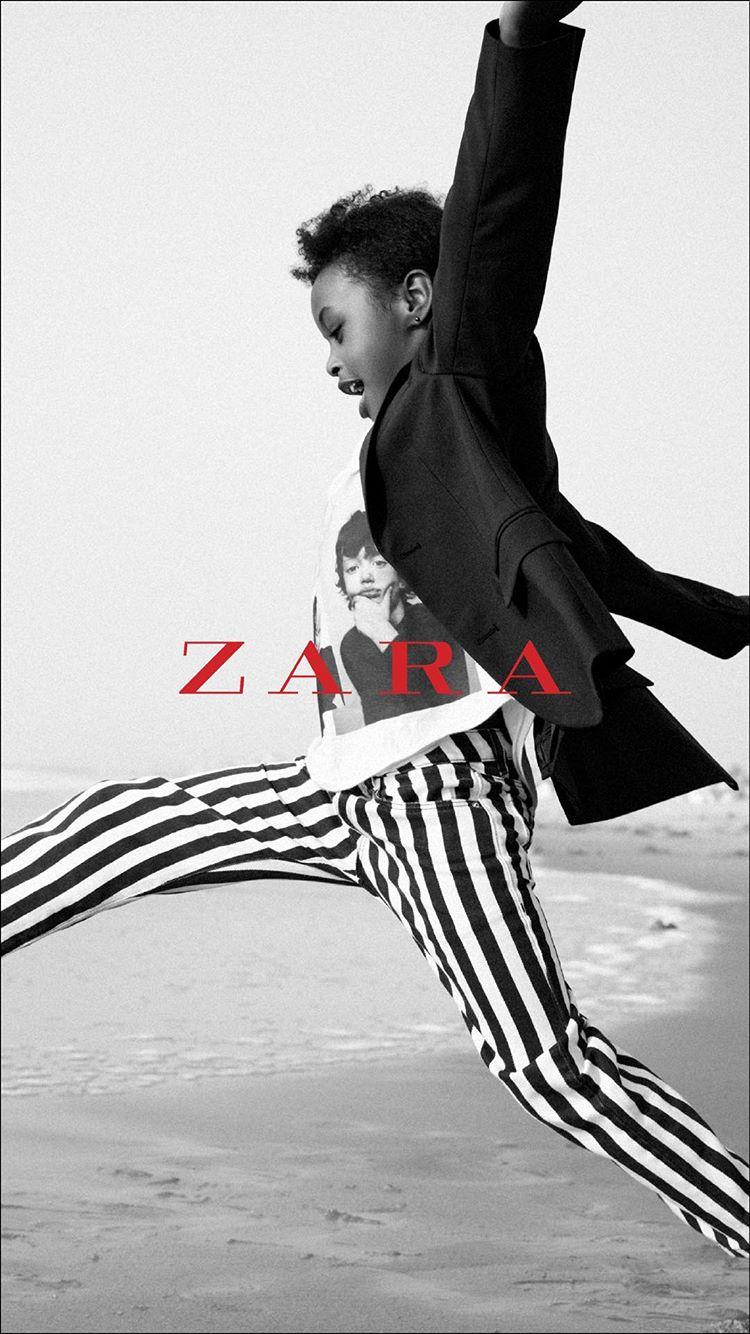 14.@adidas
18 million followers
Adidas is one of the hottest brands right now, and viewers around the world are subscribed to their IG page to keep up with sneaker launch updates, celebrity fashion trends, and daily inspiration.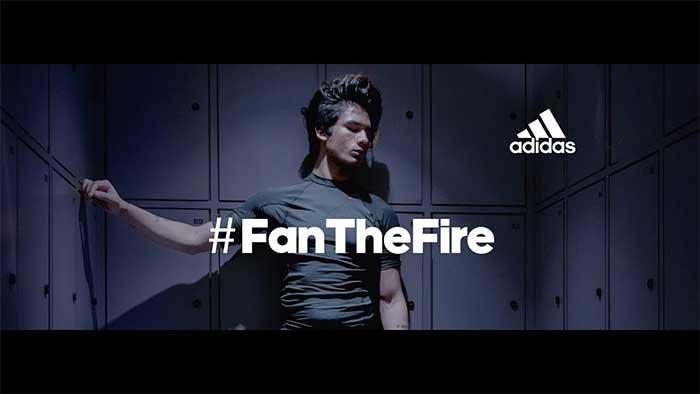 15.@forever21
14.4 million followers
Another leading fast-fashion brand, Forever 21 isn't afraid to use bold GIF's, bright colors, and attractive imagery to entice millennials to subscribe to their affordable fashion brand.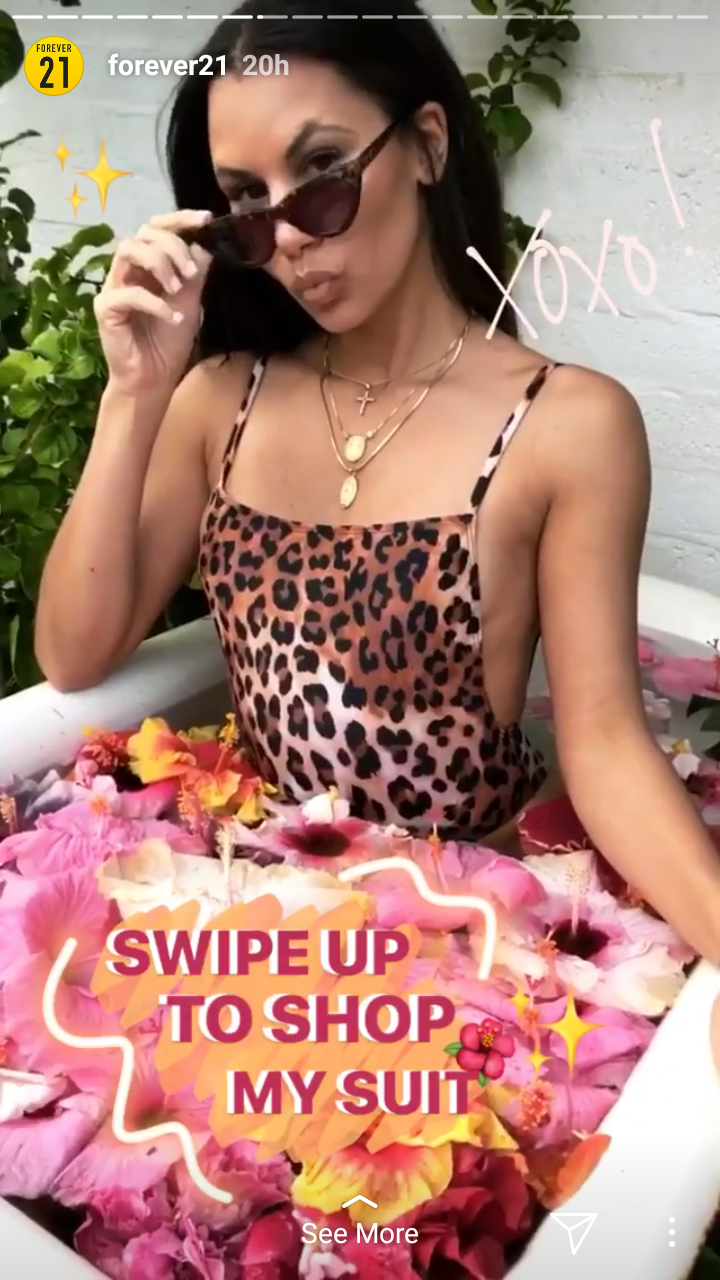 16.@victoriassecret
58.5 million followers
The leading brand in all things sexy, Victoria's Secret Instagram is full of beautiful supermodels wearing the newest lingerie, sportswear, and casual attire.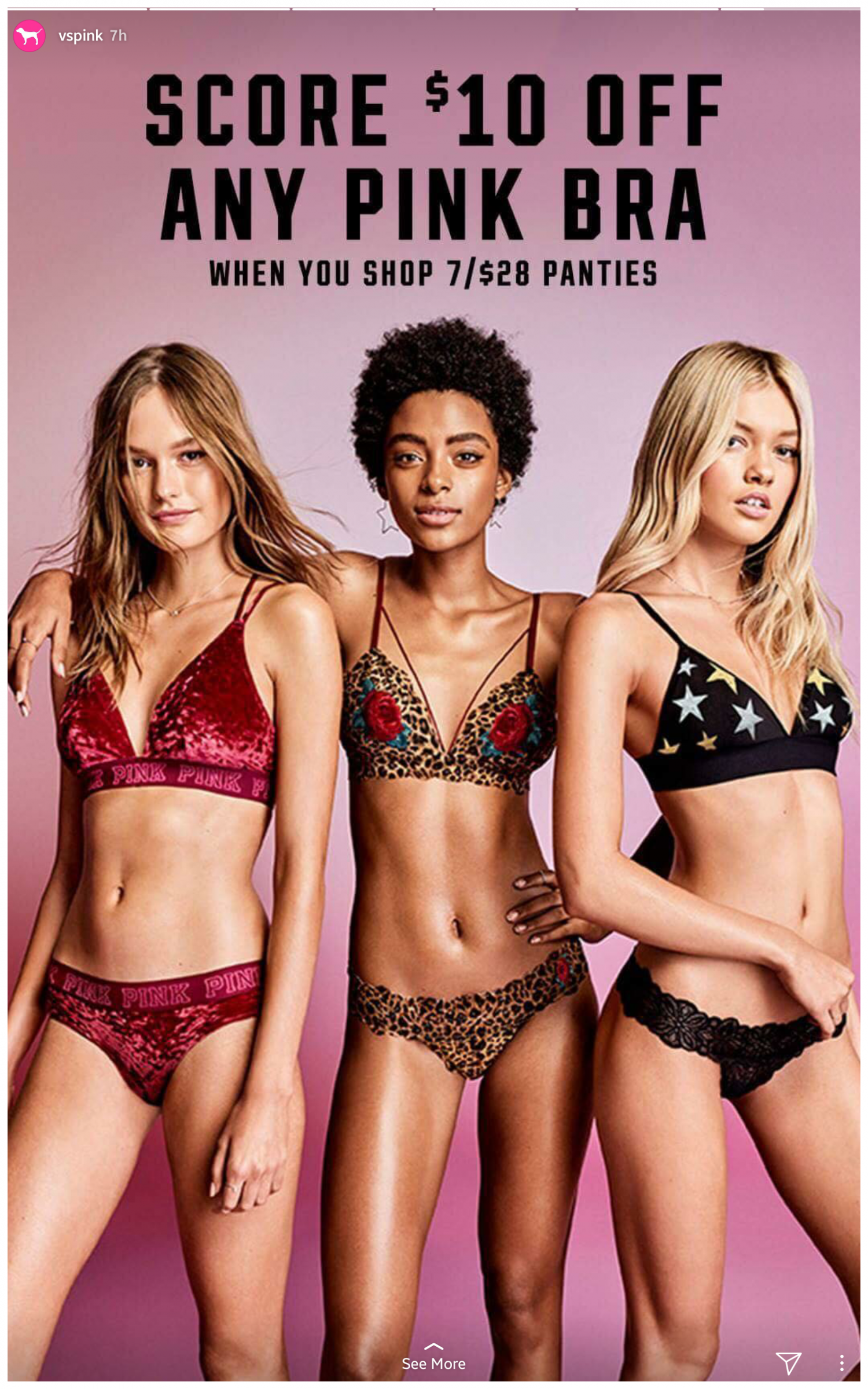 17.@puma
6.4 million followers
PUMA uses celebrity endorsements to their advantage, with high quality images of social media influencers wearing their brand in edgy urban settings. #ForeverFaster.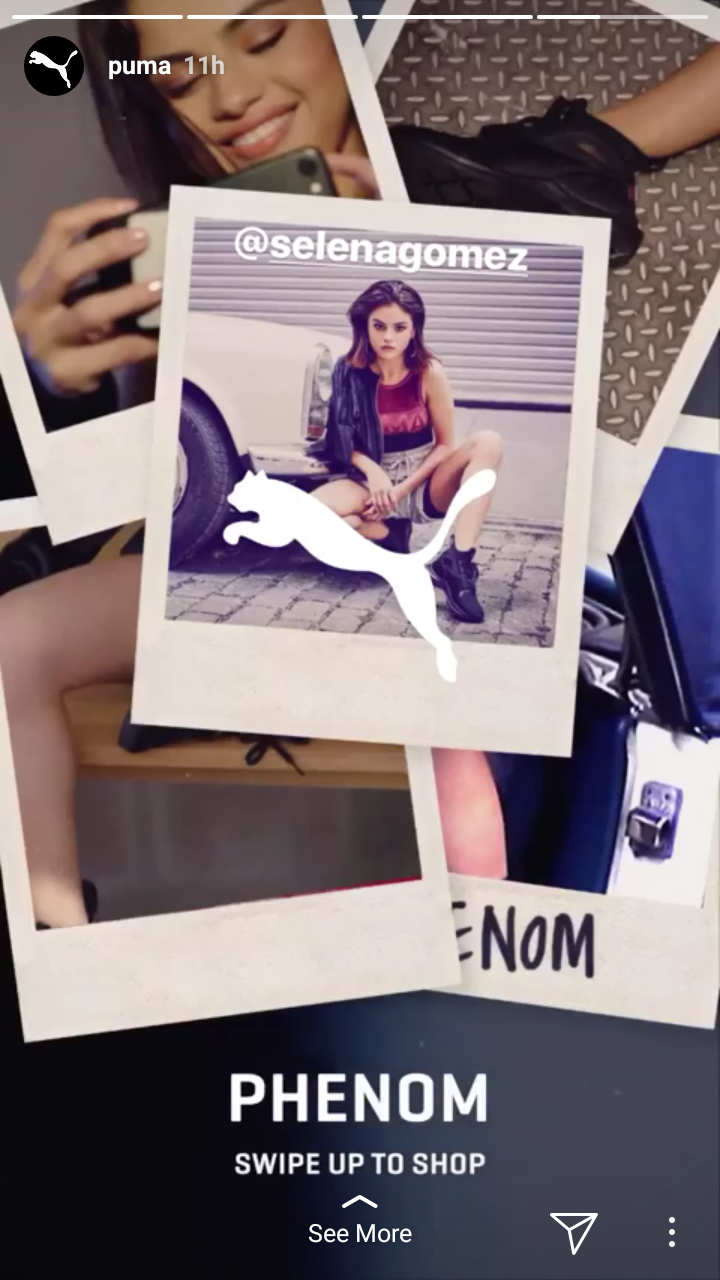 18.@louisvuitton
20.9 million followers
Louis Vuitton doesn't need marketing gimmicks to promote their brand. Minimalist photo collages of fashion icons wearing this haute couture is enough to attract millions of subscribers.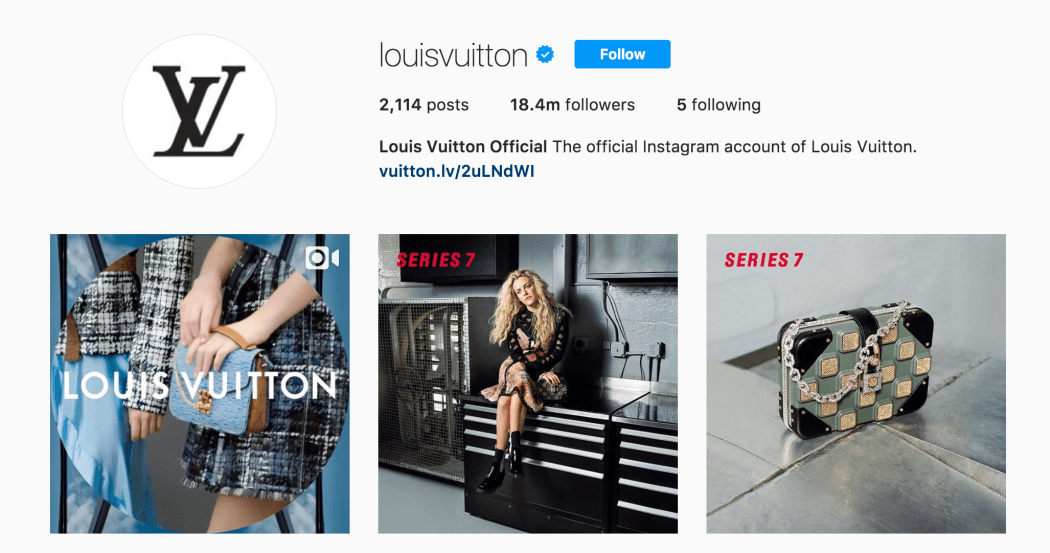 19.@chanelofficial
25.9 million followers
Chanel is the classic symbol of effortless style, and their reputation is clear on their Instagram page. Black and white images mixed with modern filters secures Chanel as one of the IG pages to watch.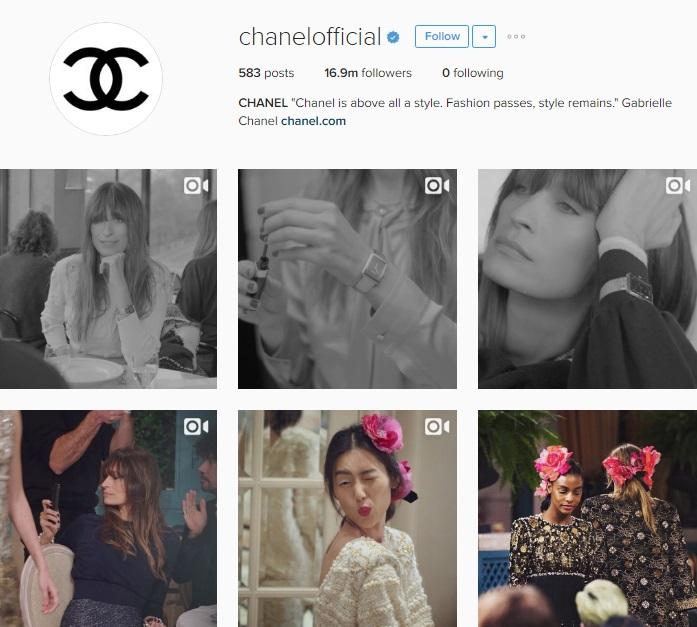 20.@asos
6.7 million followers
ASOS is one of the most popular clothing brands, as it constantly innovates their marketing through their shared photos and videos. Hashtags such as #AsSeenOnMe keep subscribers clicking on their link in bio to grab the latest trends.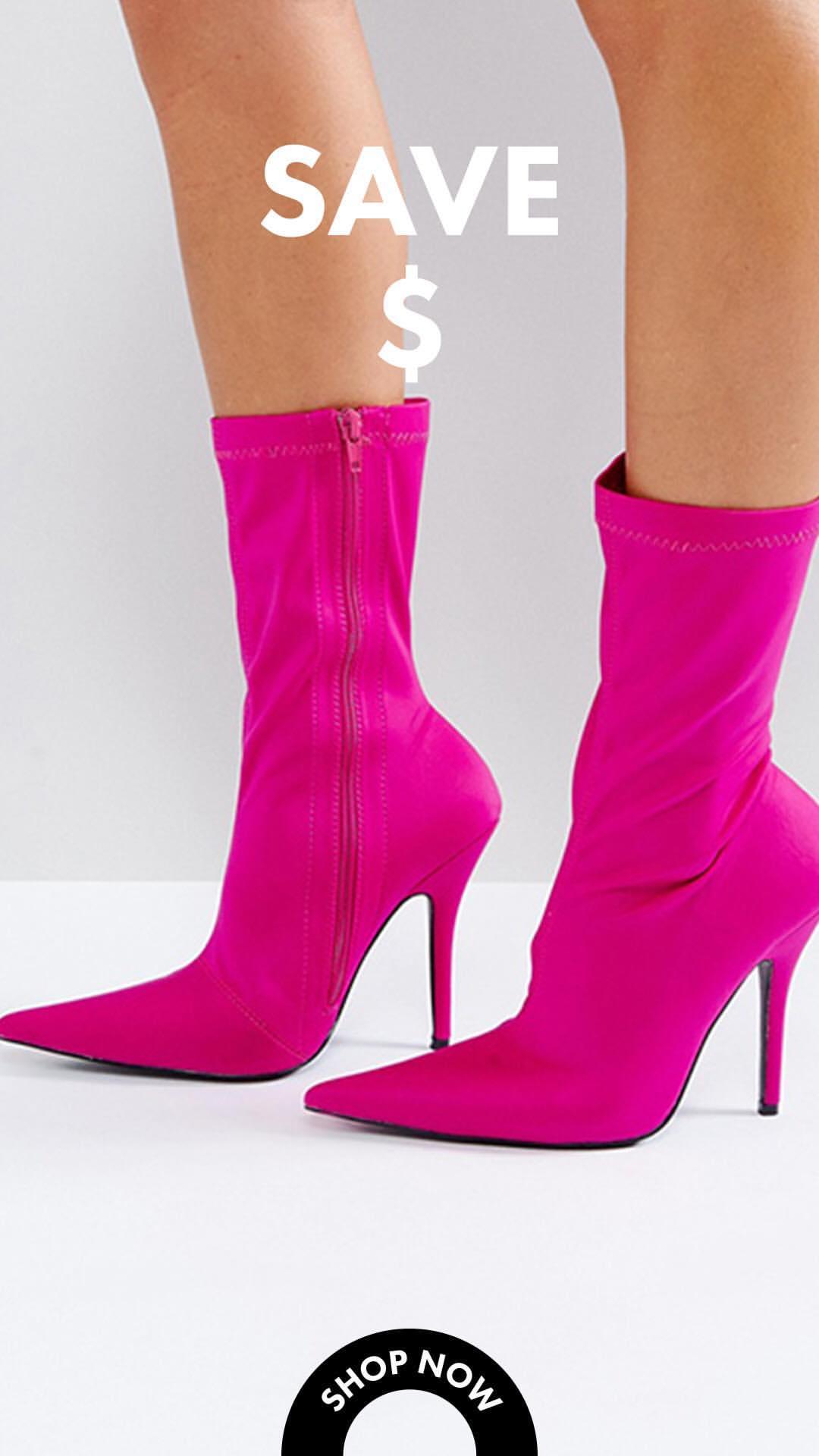 21.@kyliecosmetics
15.2 million followers
Kylie Cosmetics has quickly gained a cult following, using their iconic dripping lip logo on photos and IG stories. Instagram features of up-and-coming beauty bloggers influencers and product launch countdowns result in constantly selling out products.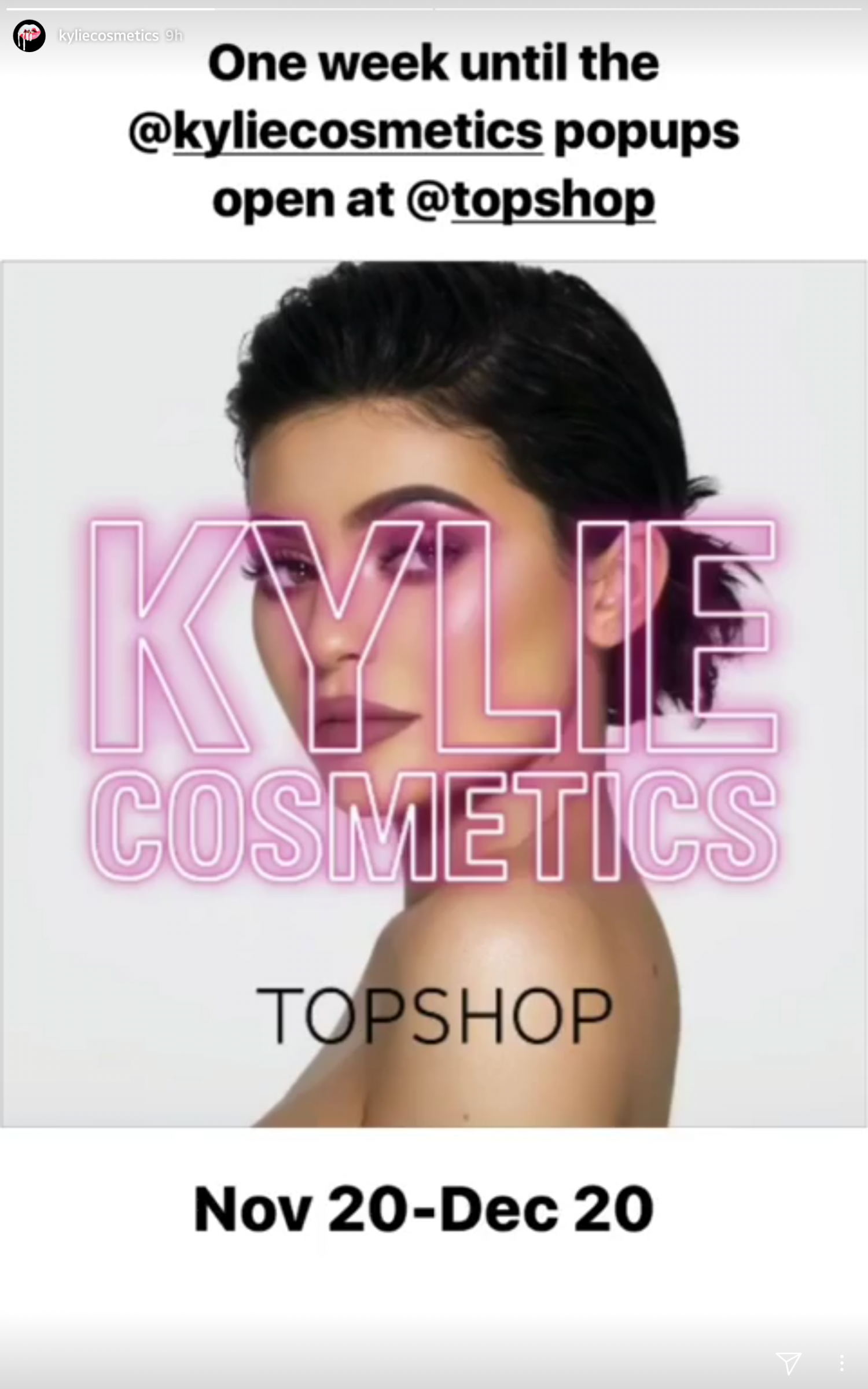 22.@diorhomme
231,000 followers
Dior Homme offers fashion followers the best insider look of seasonal launches, featuring runway video clips and celebrity shots at the latest parties.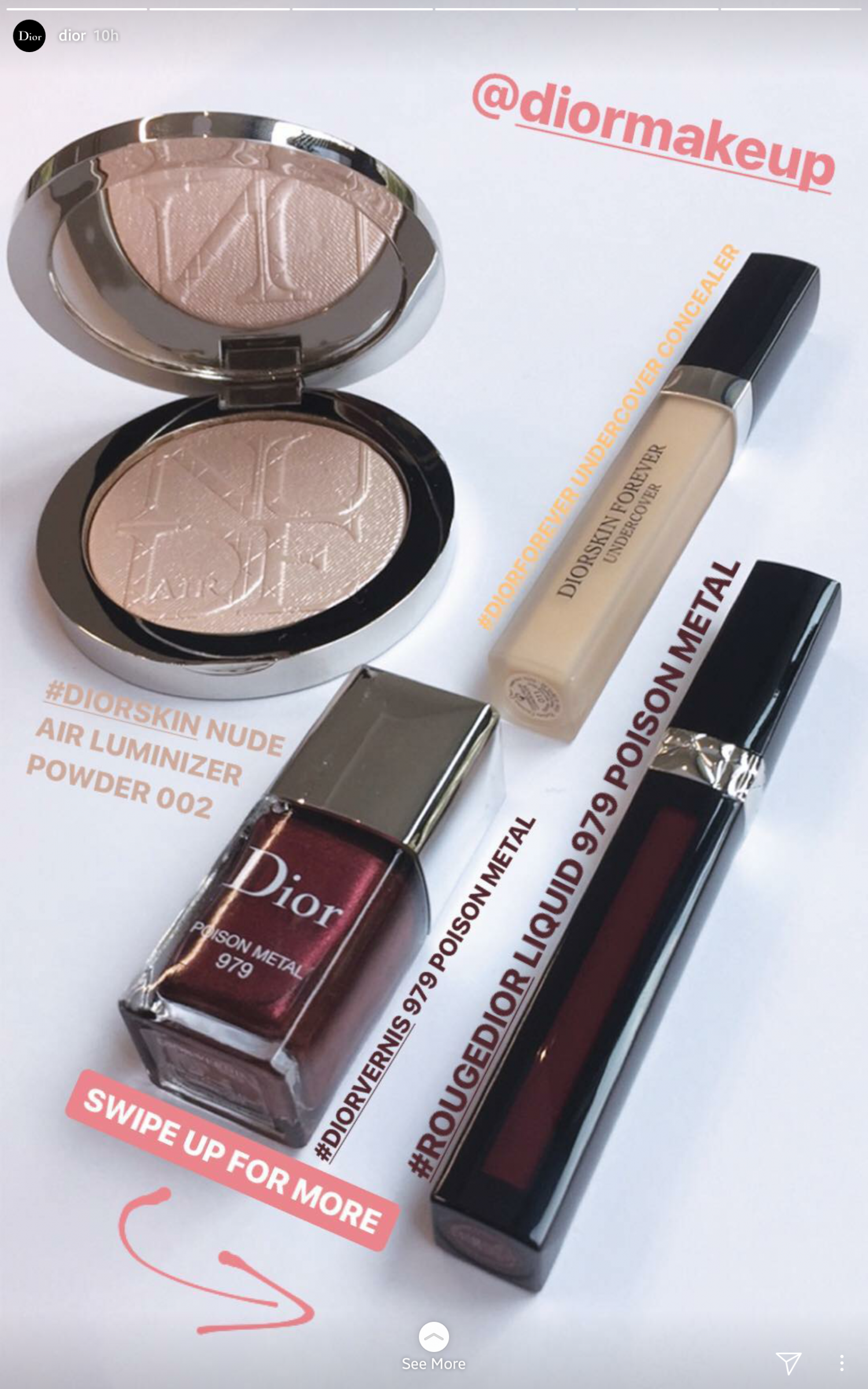 23.@everlane
438,000 followers
Everlane knows how to use stunning, professional photography to draw viewers into their brand. Their stories frequent questions and long-form stories that keep people intrigued.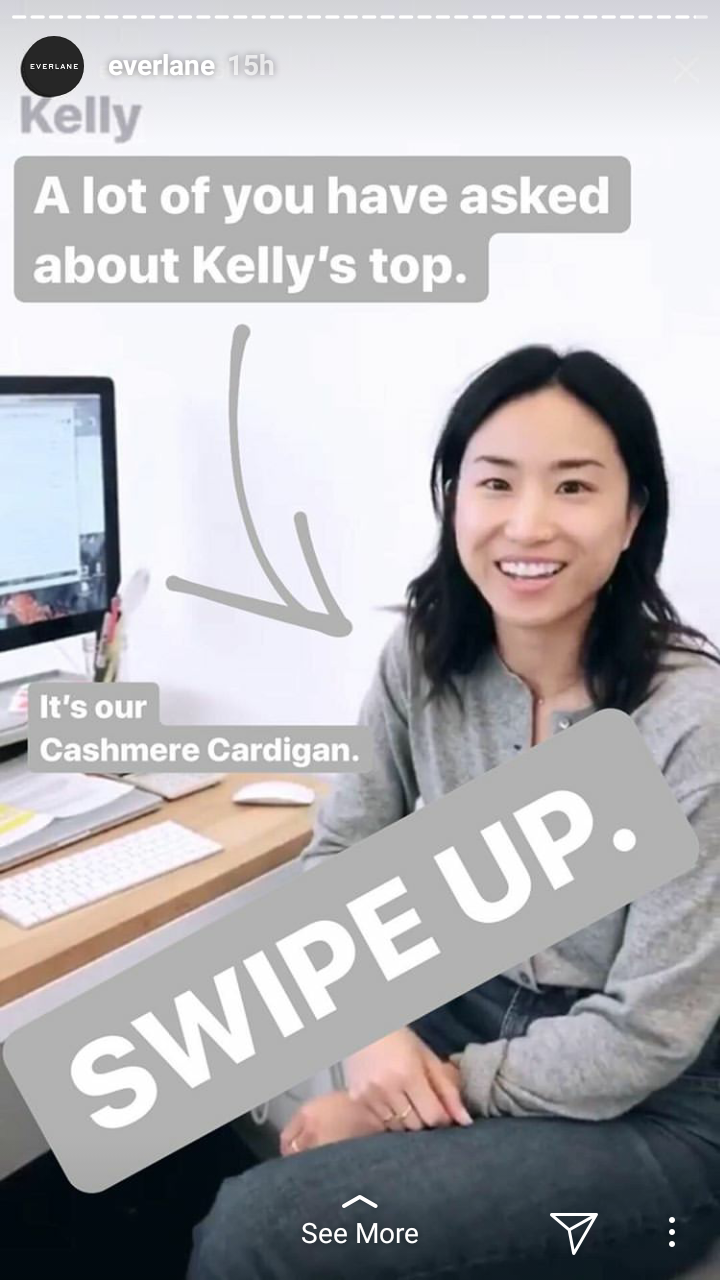 24.@fendi
8.4 million followers
Another fashion icon Fendi uses attractive and simple imagery to send a message of a highly desirable and innovative brand.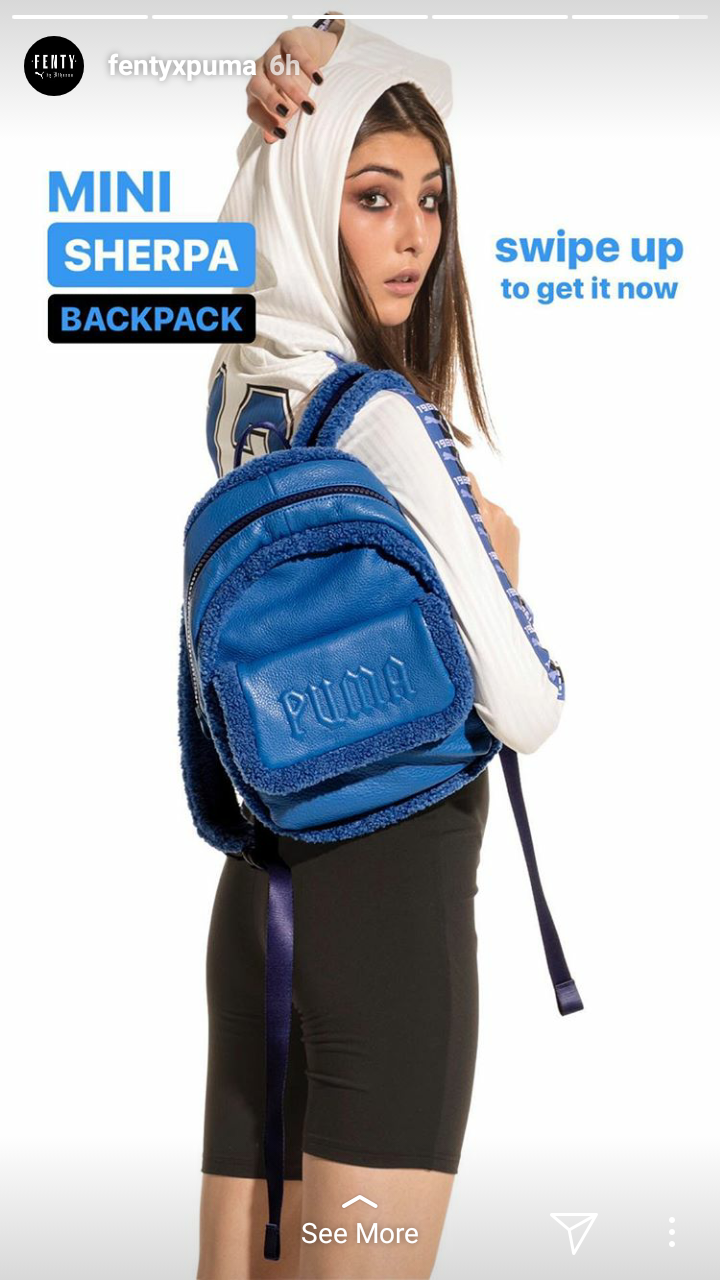 25.@away
178,000 followers
This modern luggage brand heavily features people using their products in the most beautiful cities. They are also involved in many philanthropic projects they promote, and encourage followers to get involved.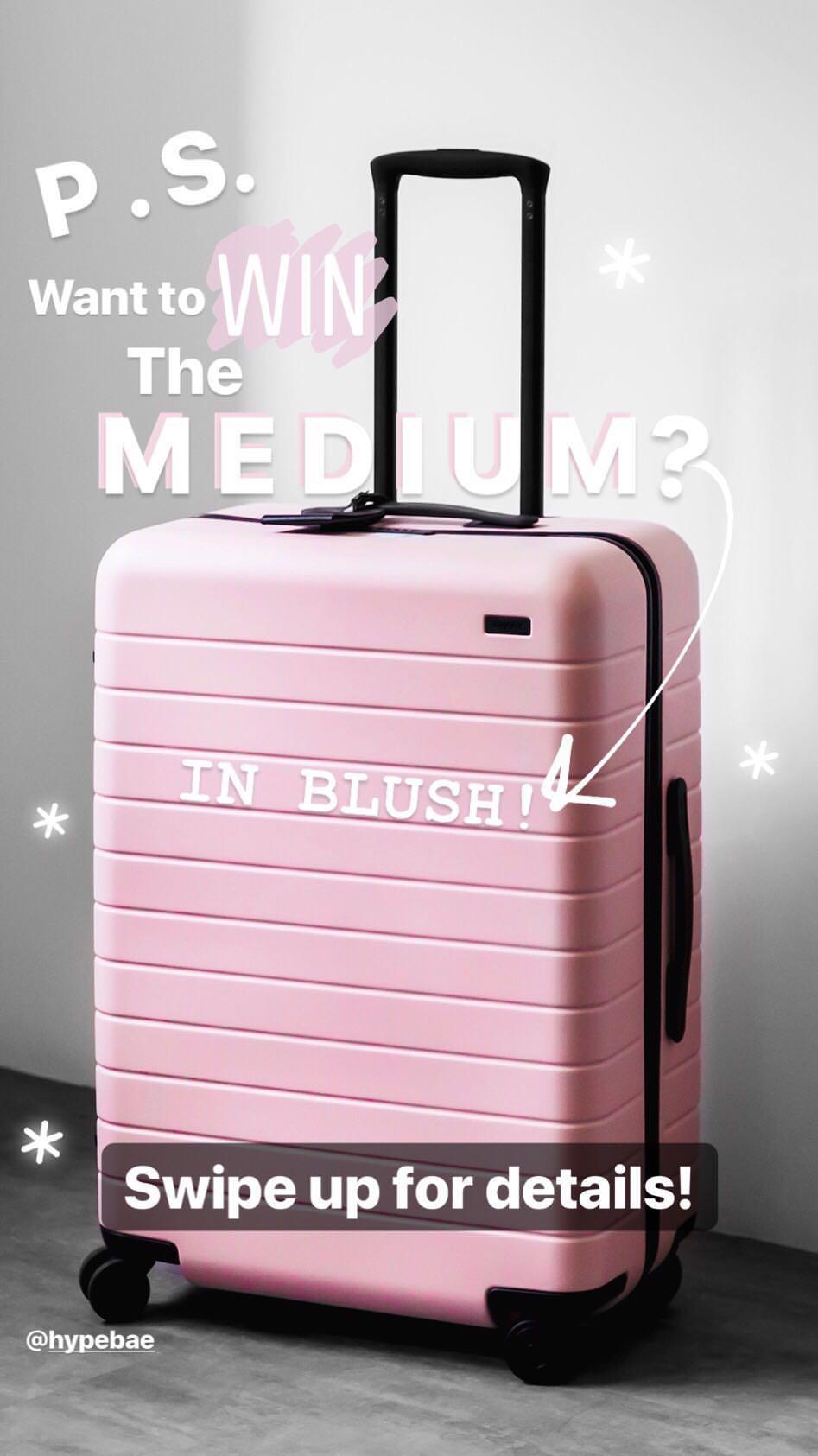 26.@americaneagle
2.6 million followers
American Eagle has garnered a loyal following years before Instagram marketing began, so this brand has built a genuine social media following that features customers wearing their signature denim brand.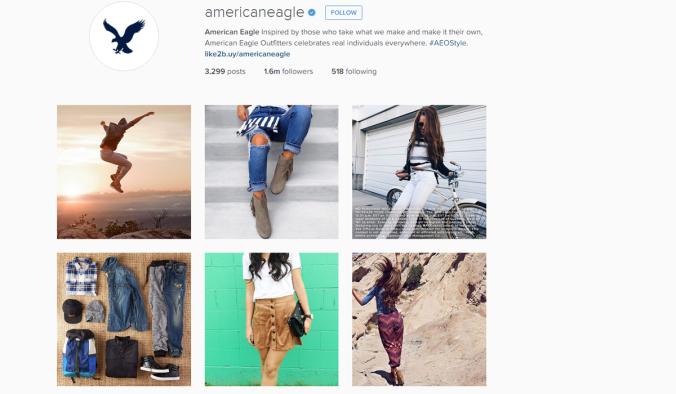 27.@furla
813,000 followers
Furla is an Italian lifestyle brand that uses modern contemporary backgrounds and clean images to promote their elegant handbags.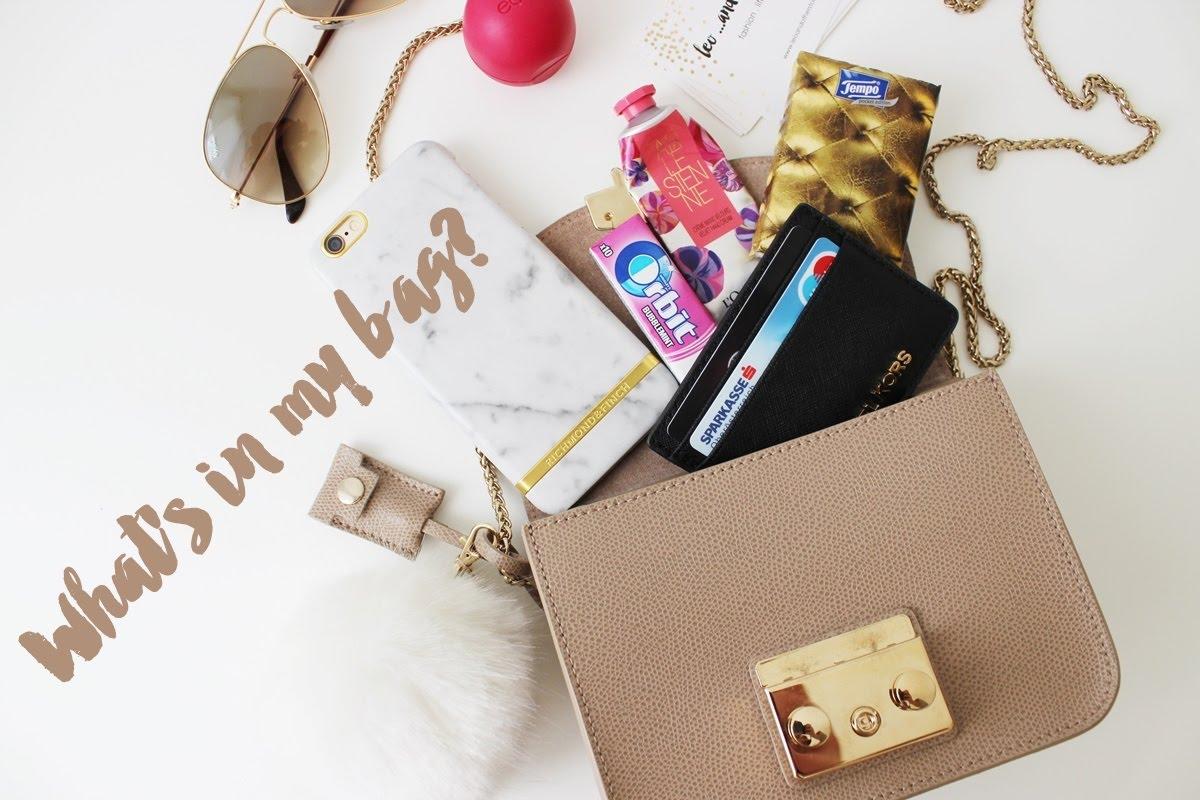 28.@kikomilano
2.3 million followers
A hugely popular Italian cosmetics brand, KIKO changes their color scheme regularly so you can scroll through their feed and view their products effortlessly.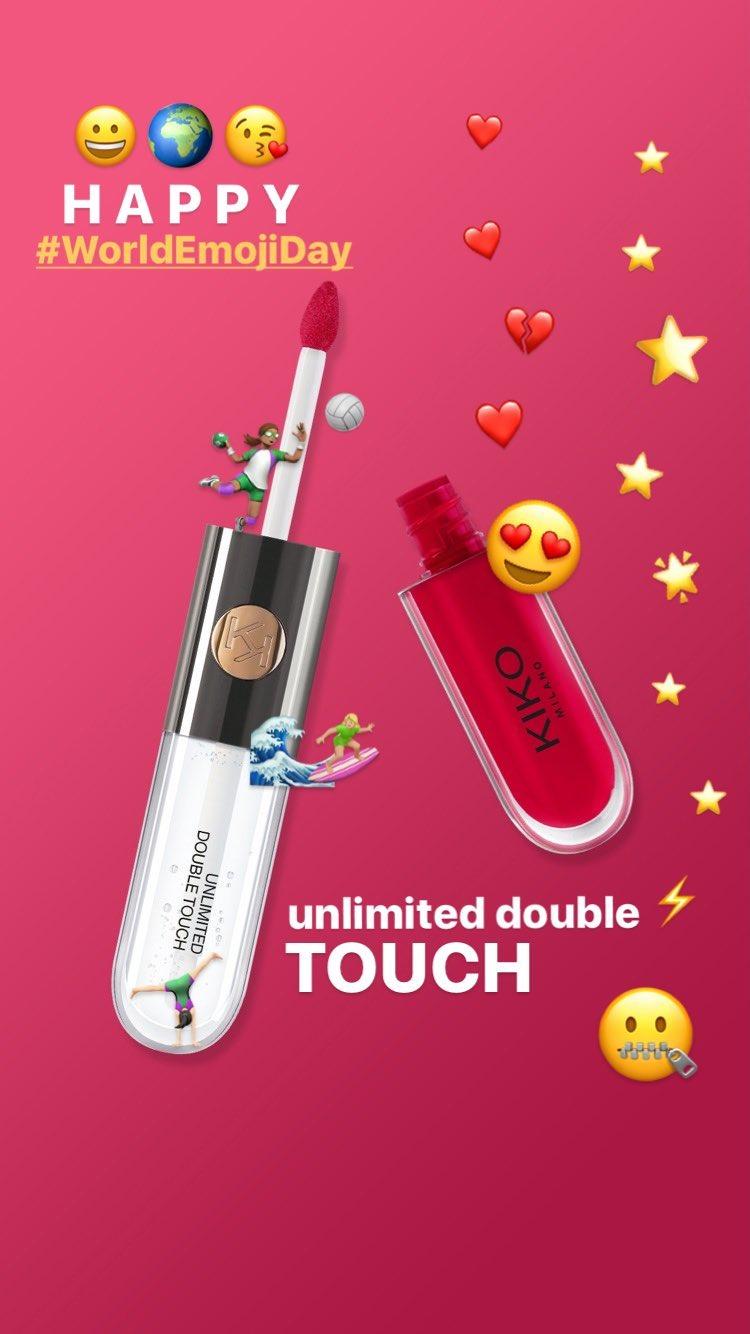 29.@balmain
7.7 million followers
The #BalmainArmy is a must follow for any fashion obsessed online influencer. Balmain uses high-end couture images that everyone can enjoy.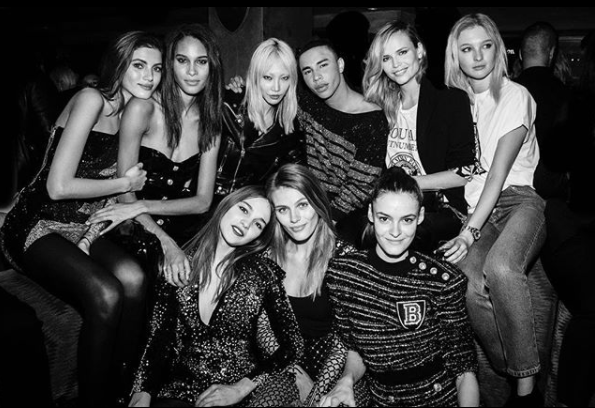 30.@dior
18.2 million followers
Dior loves to share Instagram Stories of celebrities and models wearing their clothing on an everyday basis. Videos of runway looks are both stunning and entertaining.
31.@guess
2.9 million followers
Guess is a fashion heavyweight who often share videos, GIFs, and boomerangs of models and behind the scenes action of shooting the iconic Guess campaigns.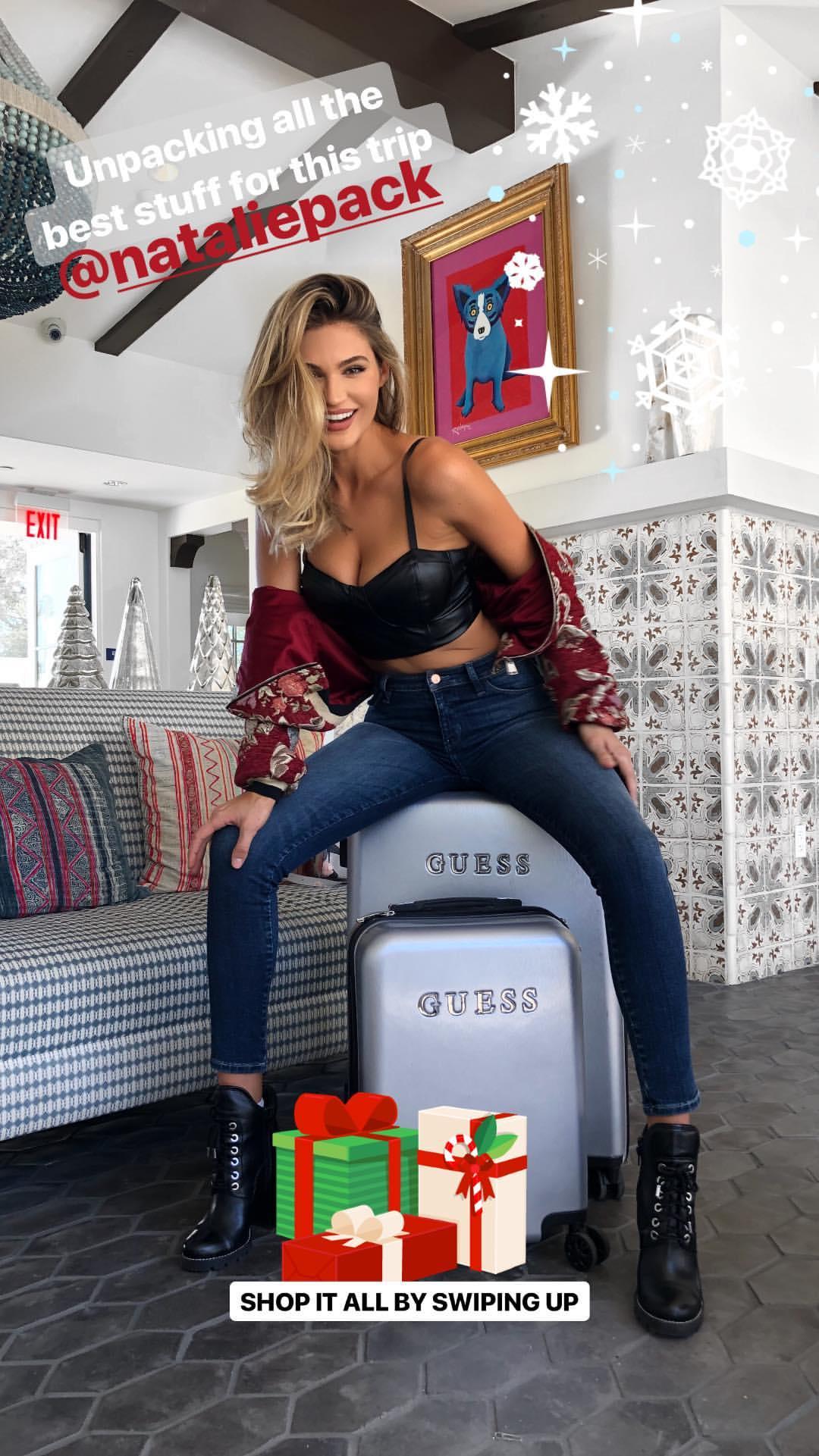 32.@vspink
7.8 million followers
Victoria's Secret Pink is an affordable and desirable athleisure brand for women of all ages. They use girly, bright, and sparkly images and action shots to entice customers to follow.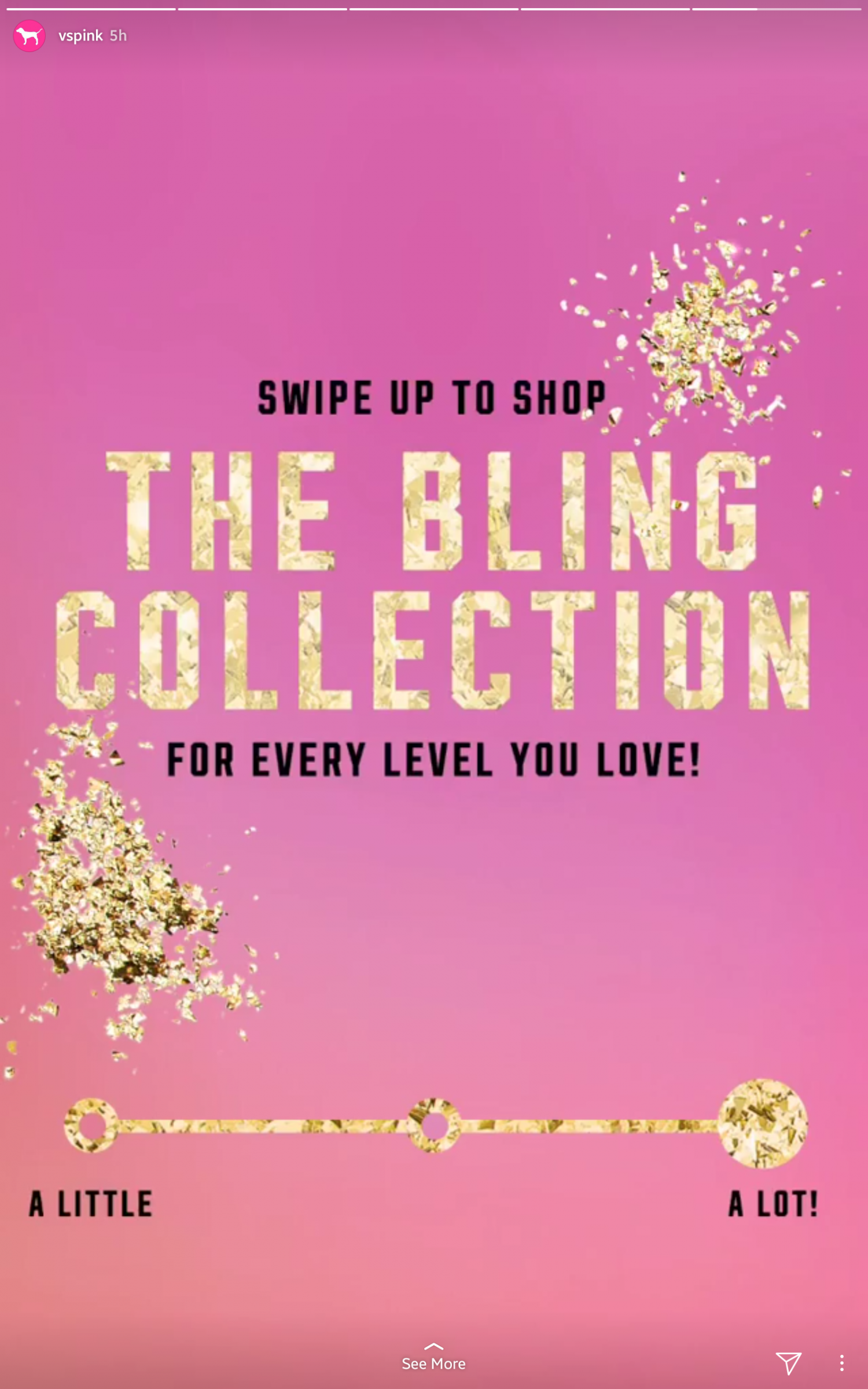 33.@garnieruk
947,000 followers
Garnier is a drug store staple across the globe, and their IG feed showcases their timeless hair and beauty products that everyone loves.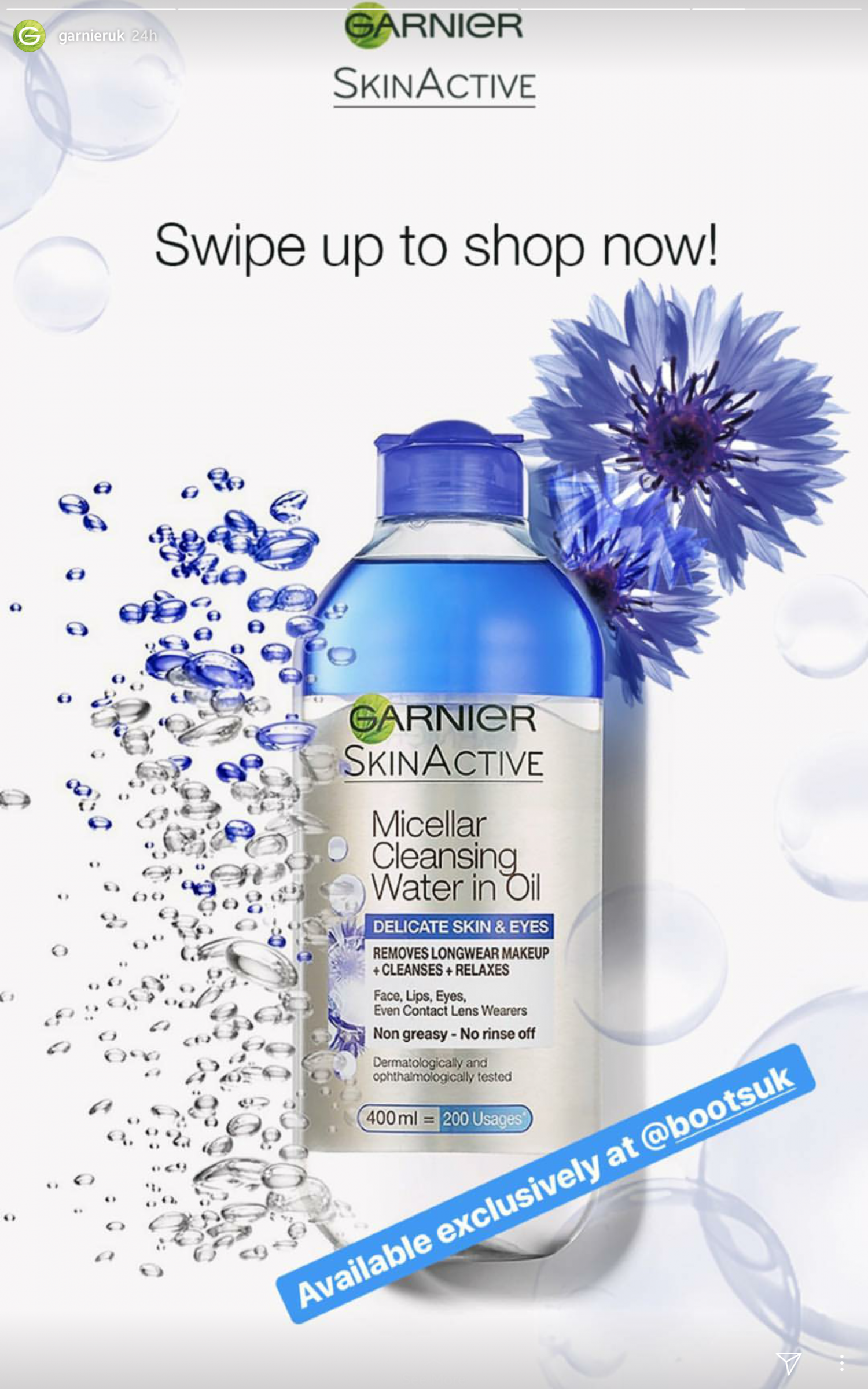 34.@cartier
6.3 million followers
Nobody competes with the high-end luxury of Cartier, and their IG feed exudes class and elegance. Featuring their products with bold words is a simple, yet highly effective approach to attract everyone who owns (or dreams of owning) Cartier.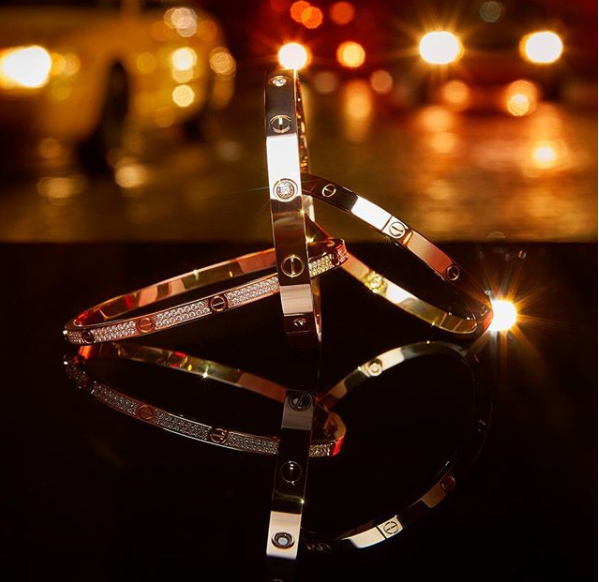 35.@moschino
5.7 million followers
Jeremy Scott, the innovator behind Moschino, knows every celebrity, and doesn't hesitate to use his Instagram to show the coolest people schmoozing at parties and wearing Moschino's craziest designs.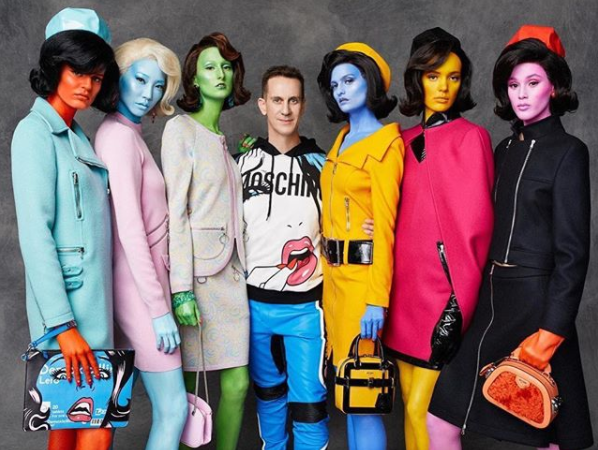 36.@thebodyshop
1.2 million followers
The Body Shop is real, natural, and beautiful. Their IG images is full of nature, cute animals, and fresh fruits that align with their fresh products perfectly.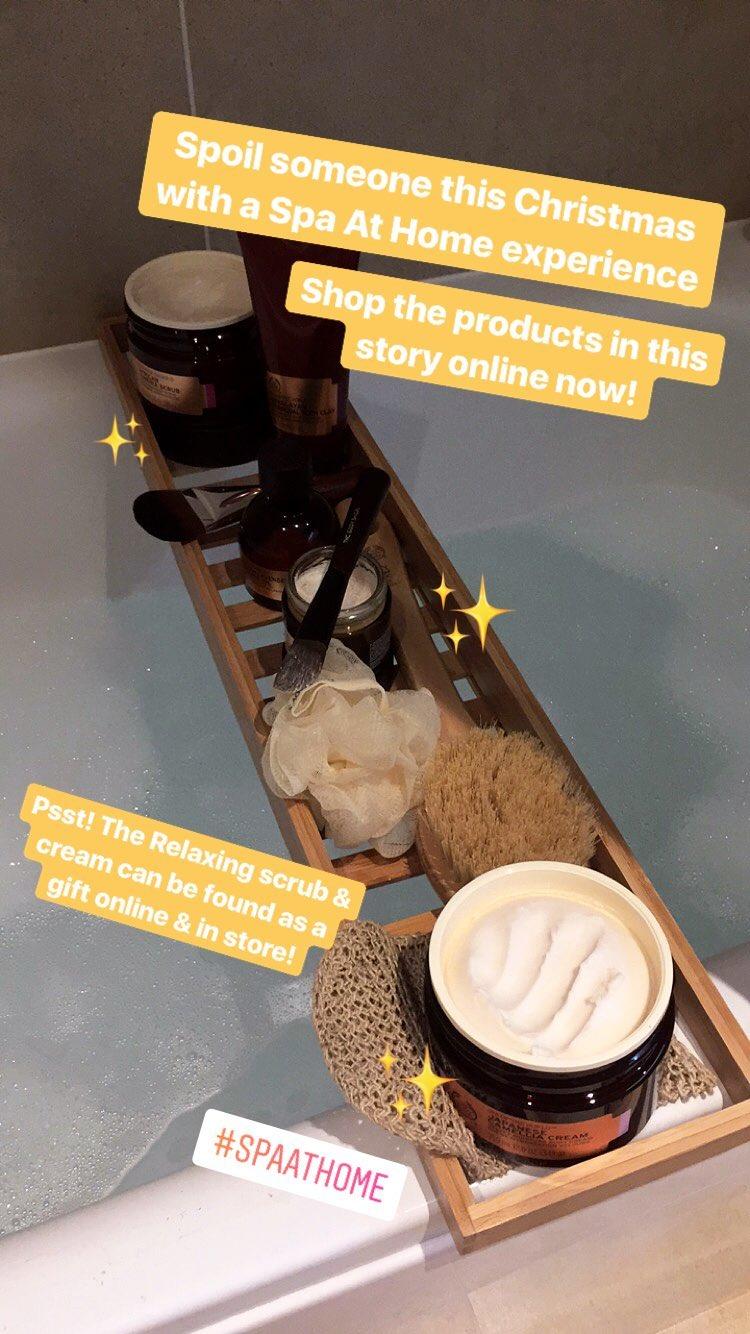 37.@apartmenttherapy
1.3 million followers
Apartment Therapy shows off stunning apartment designs, while offering top tips and lifestyle hacks that millions of us can enjoy and use daily.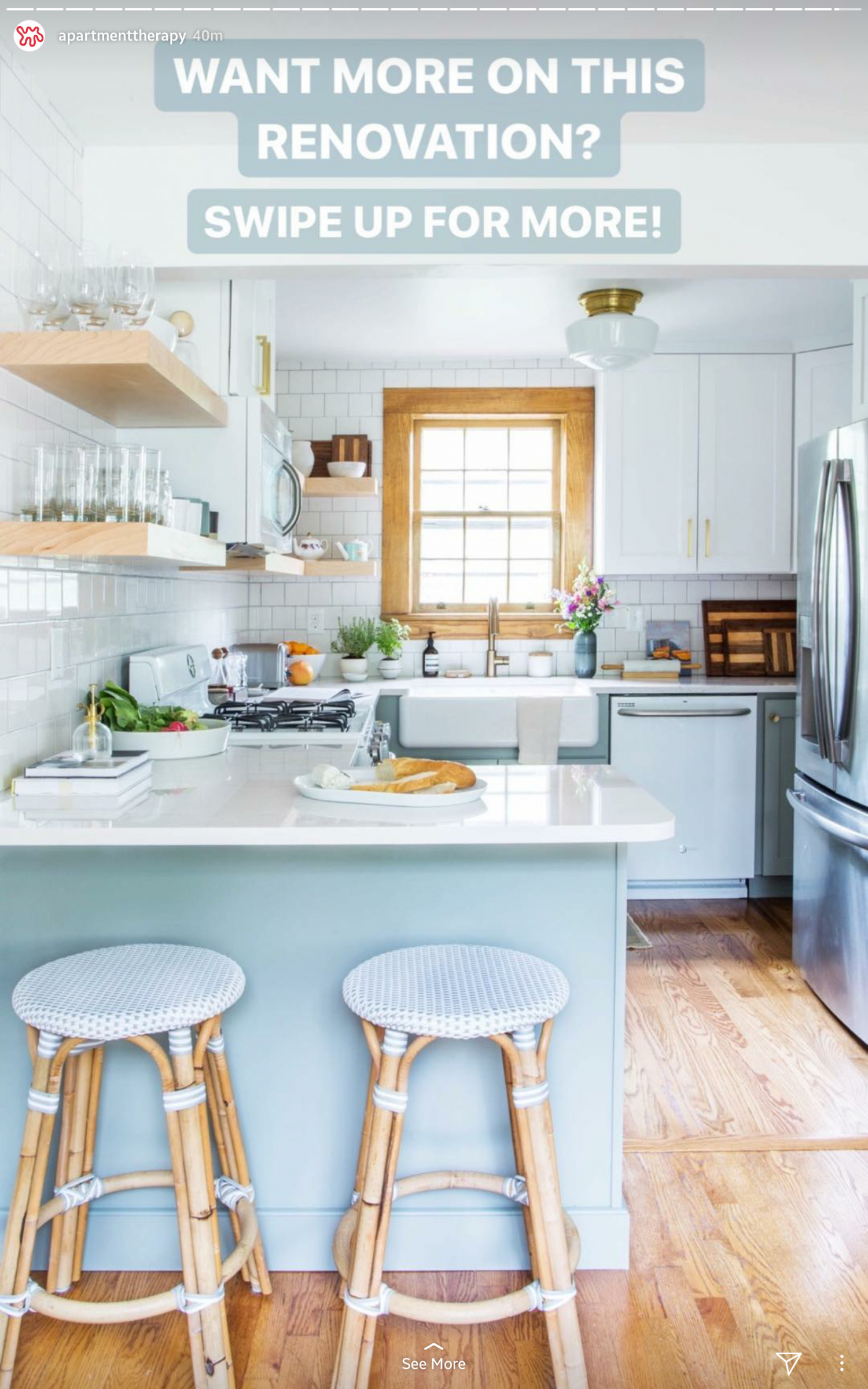 38.@carolinaherrera
2.5 million followers
Carolina Herrera focuses on timeless elegance for modern women. Their IG page looks like a custom magazine for followers to stay updated.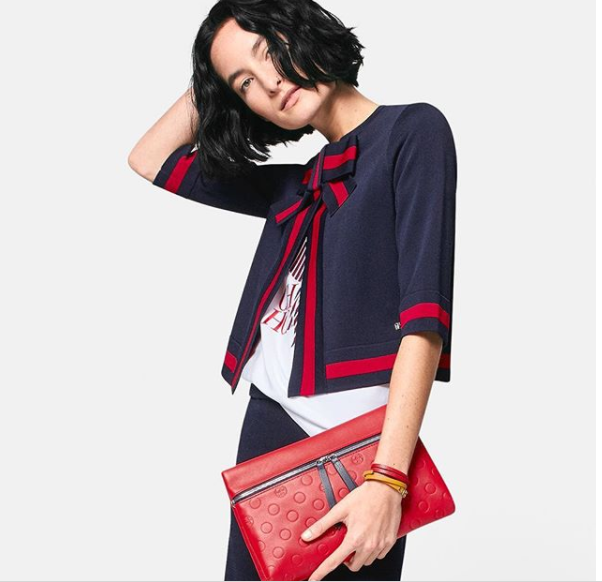 39. @parachutehome
120,000 followers
Another home lifestyle page that is growing quickly, Parachute Home uses #MyParachuteHome so subscribers can showcase their Parachute Home tips in style.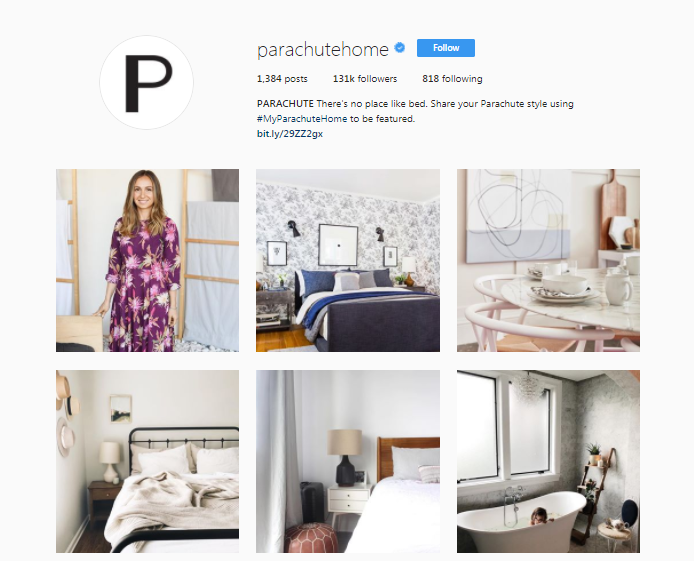 40.@anthropologie
3.2 million followers
Anthropologie is the feed to follow if you're looking for the newest wave in home, health, fashion and beauty. Anthropologie has been a fan favorite for years and will likely keep expanding in followers.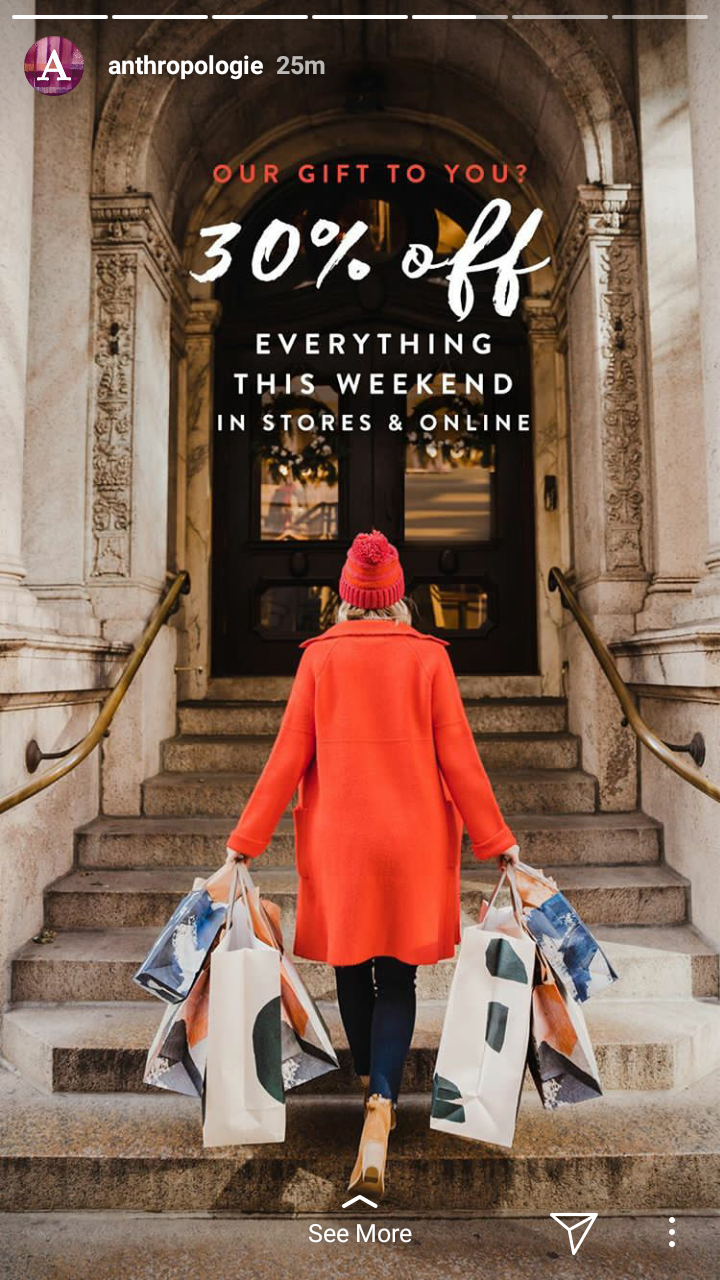 41.@elfcosmetics
3.1 million followers
elf cosmetics loves to show off their latest makeup swatches, and daily tips to create an effortless glow that everyone can keep up with.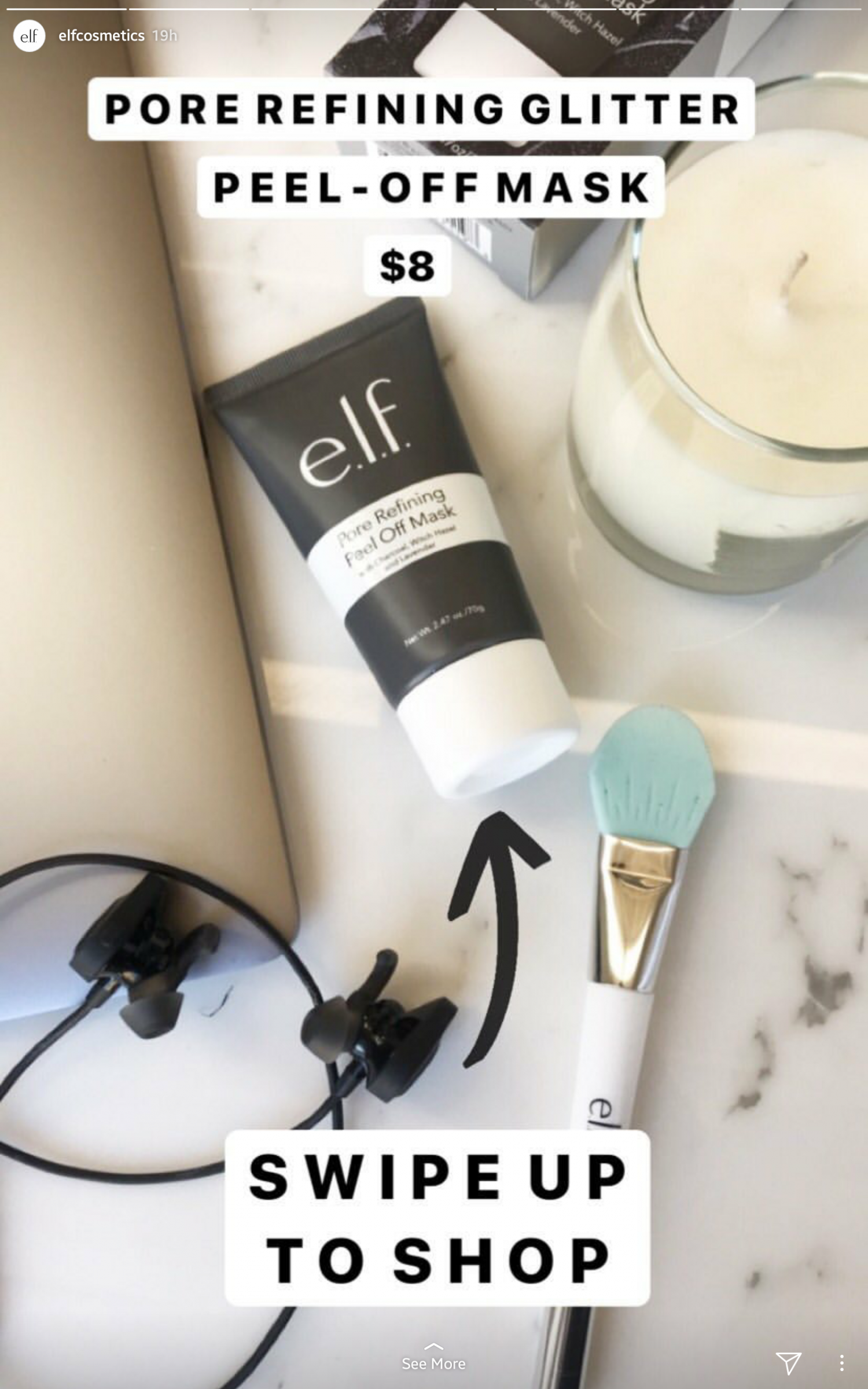 42.@hermes
6 million followers
Hermes stands out from the crowd by using edgy, modern designs to advertise their couture fashion designs.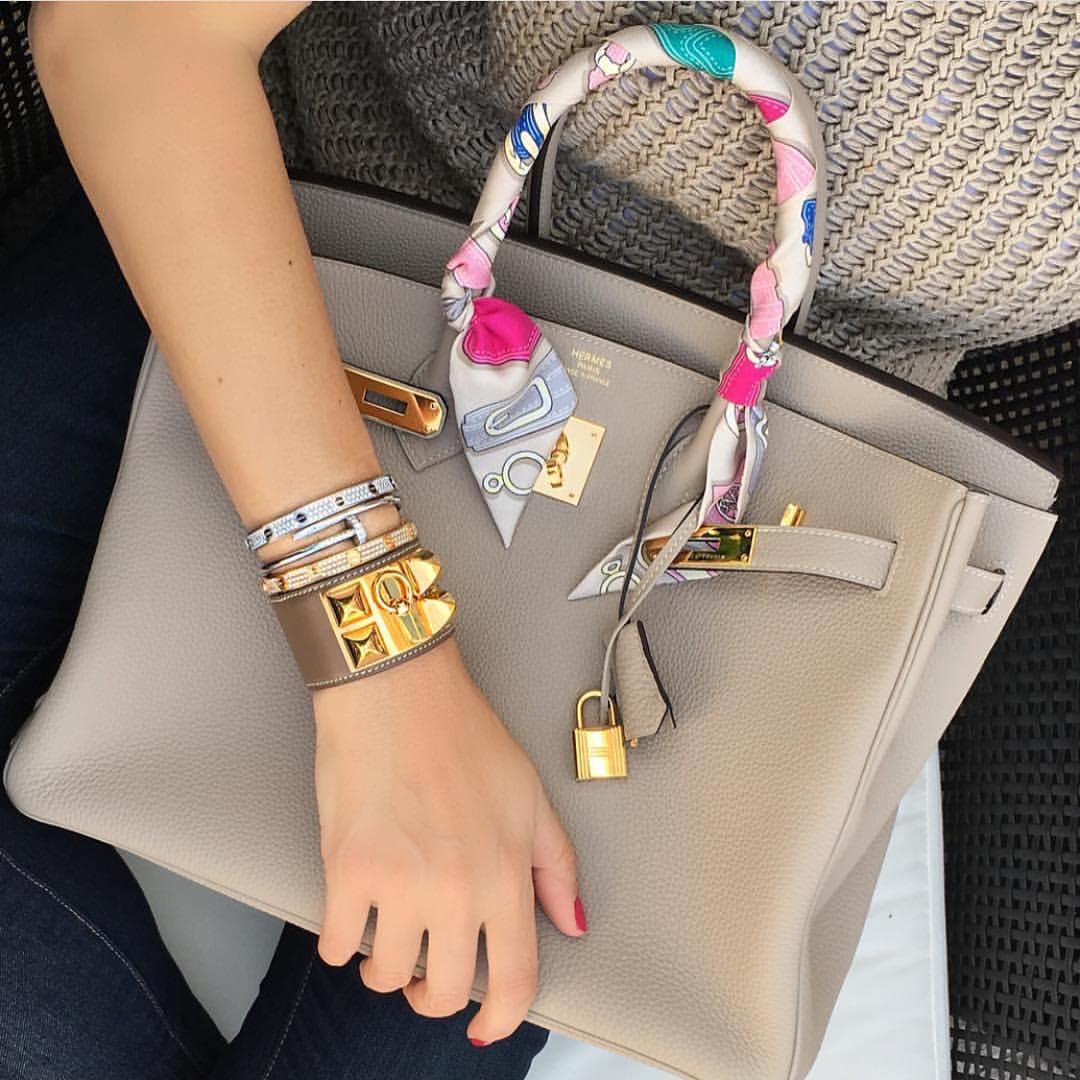 43.@tommyhilfiger
6.2 million followers
Tommy Hilfiger uses their classic colors as backgrounds that help their products really pop. Featuring the latest in models and celebs also draws in a big crowd of subscribers.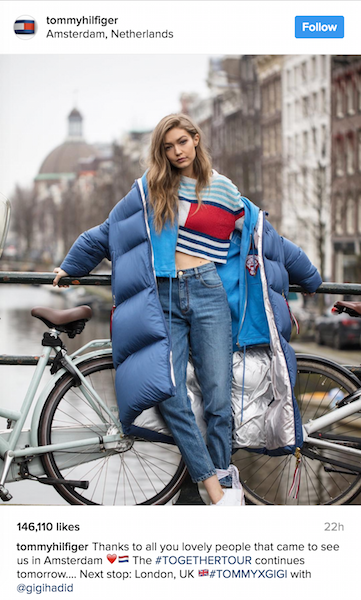 44.@primark
5.3 million followers
Primark knows how to brand using color schemes that inspire the masses. Their branded hashtag #Primania is highly popular and often used by fans.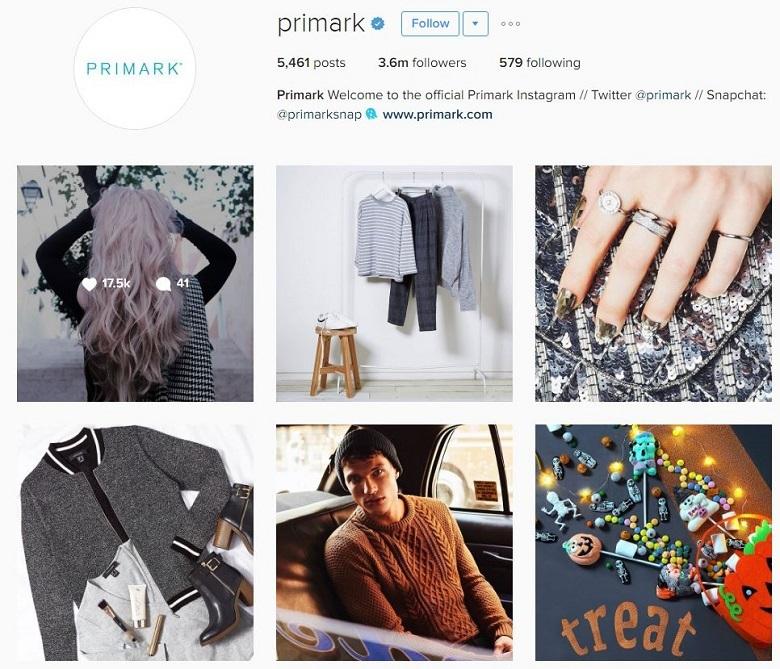 45.@harpersbazaarus
3.1 million followers
Follow America's first fashion magazine's IG page for the online version of the timeless magazine.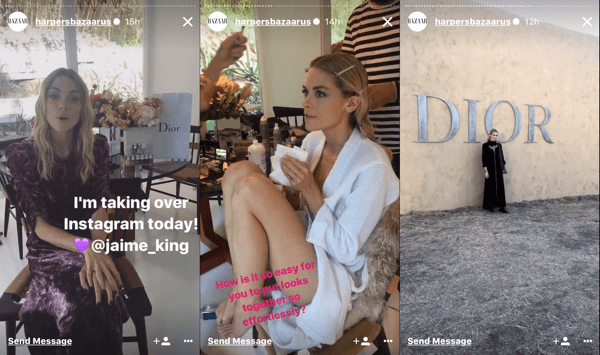 46.@urbanoutfitters
7.7 million followers
Urban Outfitters is where all the cool kids shop for the hottest labels that make you stand out. You won't want to miss out on this IG page.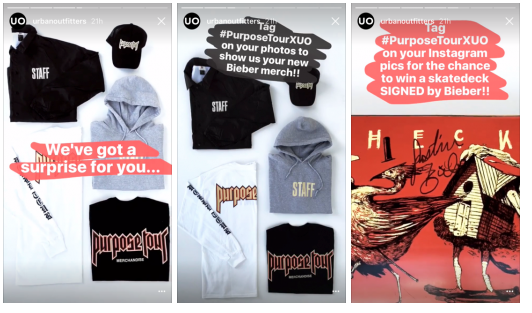 47.@maybelline
6.2 million followers
Maybelline is a popular and affordable makeup brand that continue to grow thanks to a loyal global audience. Their IG page showcases classic images of makeup swatches and seasonal looks anyone can emulate.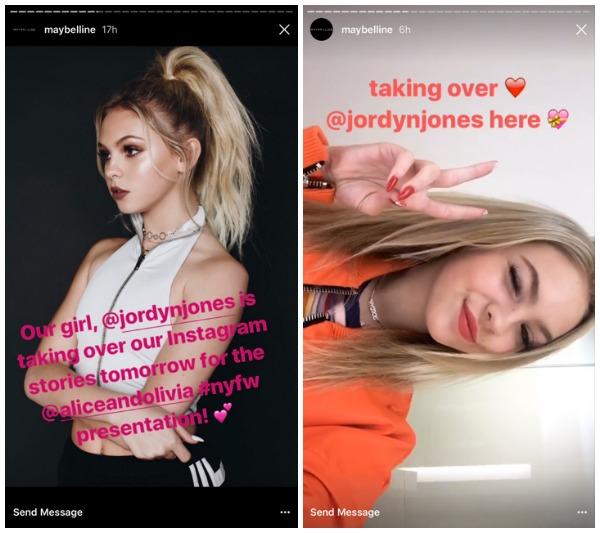 48.@revlon
1.4 million followers
Revlon is a well-known makeup brand that knows how to use IG stories, hashtags, and tagged influencers to grow their brand and create an attractive feed.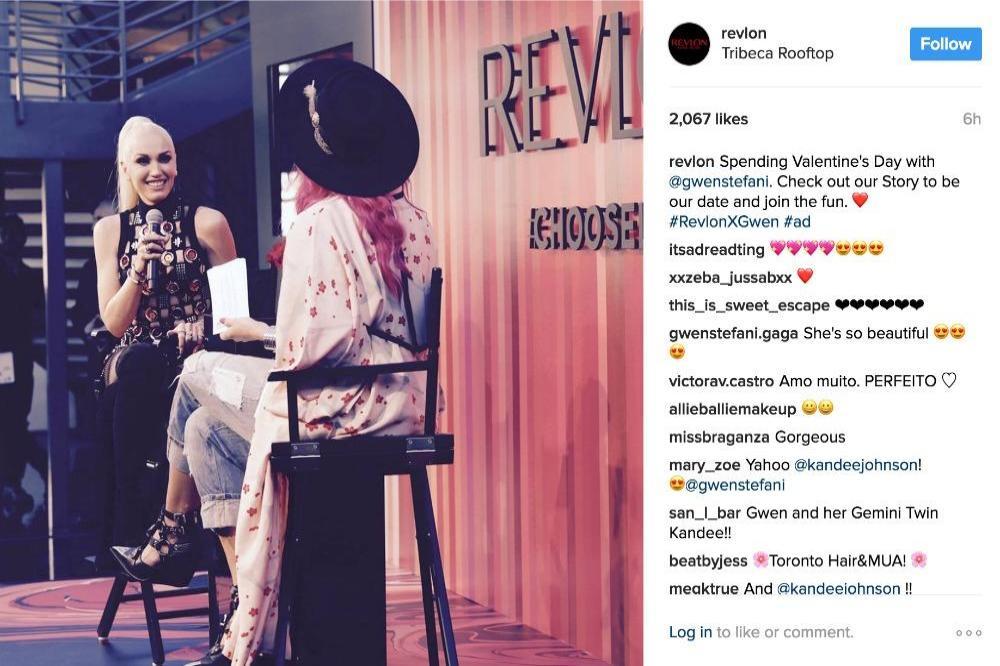 49.@lorealmakeup
4.4 million followers
Loreal features simple images and professionally tailored videos, which are perfect for mobile browsers of the top makeup products.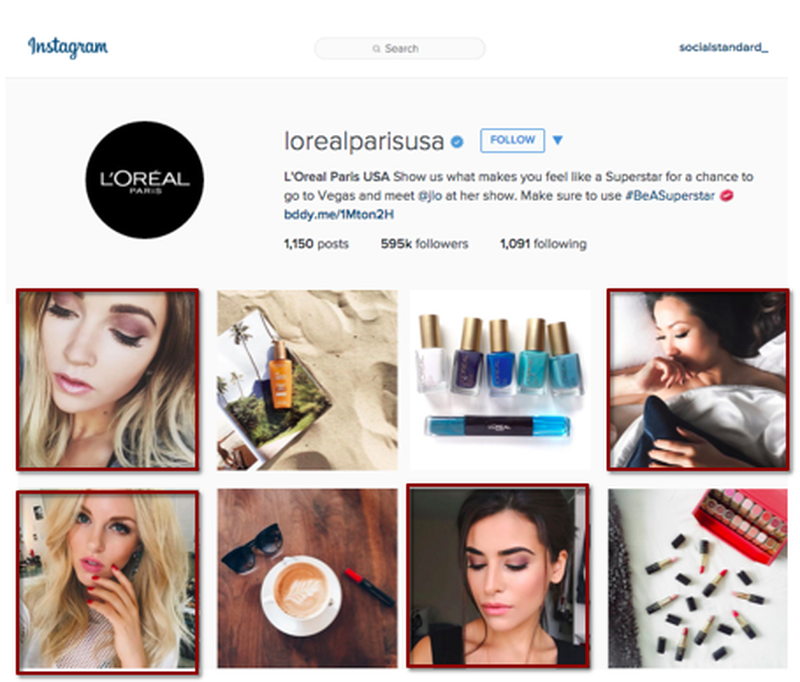 50.@elleusa
3.1 million followers
Elle is another leading fashion magazine that has moved online, offering snippets of latest photoshoots and interviews that influences followers to follow their website to read more.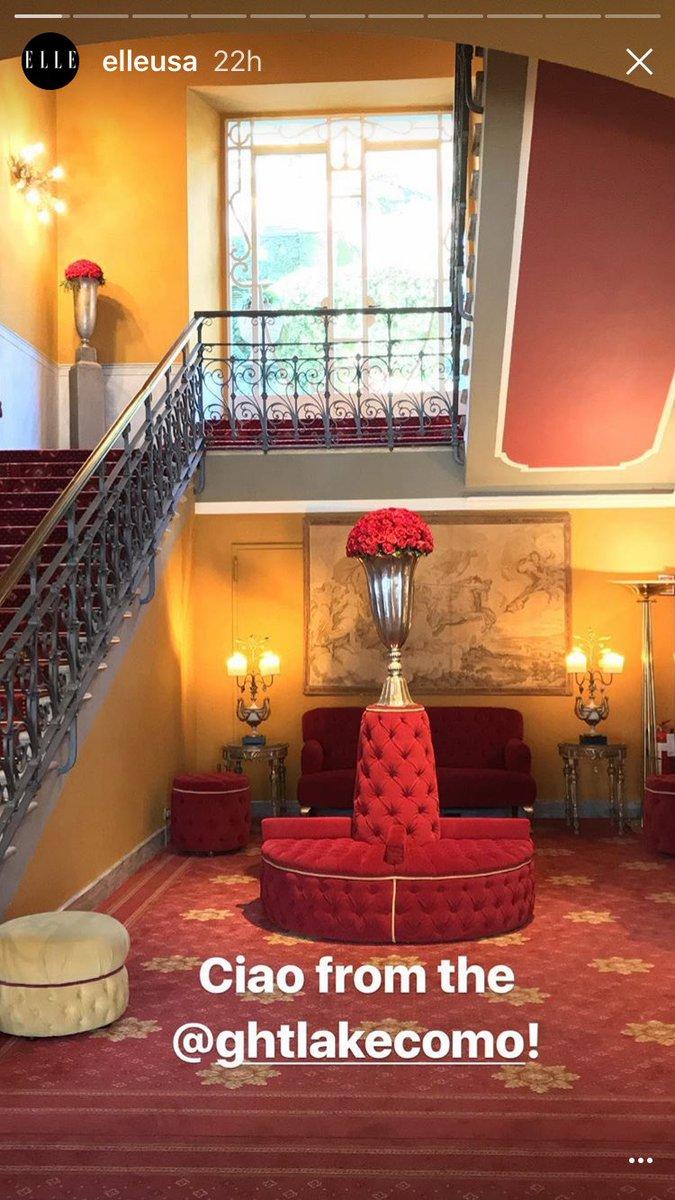 51.@michaelkors
10.9 million followers
If you are interested in luxury accessories, you will want to follow Michael Kor's page for chic photos and celeb shoutouts.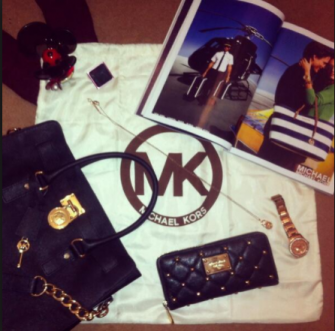 52.@yslbeauty
3.6 million followers
YSL offers luxury makeup, and a luxury IG feed to back it up. Beautiful and bold images do all the talking, so minimal text is used to make a statement.
53.@louboutinworld
10.5 million followers
It's everyone's dream to own a pair of Louboutin's. Their IG page will offer enough envy and inspiration for you to save up for a pair for yourself.
54.@chloe
5.5 million followers
A luxury Paris brand, Chloe often shares behind the scenes vibes and the hottest opinions in fashion.
55.@urbandecaycosmetics
9.3 million followers
Urban Decay is the ultimate trendy makeup brand, with unparalleled packing and unique colors that attract makeup lovers everywhere.
56.@versace_official
11.1 million followers
Versace's page is so cool, it's no surprise over 11 million people are following. Their profile Love. Want. Need. Will leave you needing more.
57.@narsissist
5 million followers
Nars is famous for their stylistic and classic black packaging. Their IG page is easy on the eyes and offers the products consumers already want, so why not follow and stay on trend?
58.@topshop
9.2 million followers
Men and women love Topshop, which explains why their IG page is so popular. Follow this page for effortlessly cool street style.
59.@swarovski
3 million followers
Swarovski's page is just as sparkly as their diamonds, and showcases stunning cuts for every jewelry shopper.
60.@saks
million followers
The NYC classic Saks Fifth Avenue has been a fashion leader for decades, with millions of social media users following #SaksStyle to see what savvy shoppers are wearing. 
61.@bulgariofficial
5.1 million followers
Hailing from Rome, BVLGARI is the go to Instagram page for modern contemporary jewels.
62.@givenchyofficial
9.5 million followers
Givenchy's timeless pieces are the star of this brand's IG page, attracting millions of followers who want to stay on trend.
63.@tiffanyandco
7.9 million followers
Tiffany & Co is the world's most famous jeweler, and their signature blue color is prominent across their Instagram feed. Follow Tiffany's to see their latest in modern classic pieces.
64.@smashboxcosmetics
3.8 million followers
Smashbox studios IG is full of glam portraits and star-studded faces that help you live your best red-carpet life.
65.@beccacosmetics
2.3 million followers
Becca cosmetics is where you want to be if you want the hottest products to glow up your skin and your life. 
66.@lancomeofficial
2.3 million followers
Lancome Official is the IG page for all things glam and gorgeous, with attractive glossy images of fresh faces and fresh products.
67.@westelm
1.6 million followers
West Elm has all the home and lifestyle inspiration you need to revamp your home, and followers can share their style tips through #mywestelm.
68.@starbucks
15.9 million followers
Starbucks Instagram is the first place to find all the latest in seasonal drinks, fresh food, and great conversation.
69.@aldo_shoes
1.4 million followers
The #AldoCrew shows off the latest and greatest in fashion footwear, so you can always stay on top of the next shoes to buy and how to wear them.
70.@stevemadden
1.8 million followers
Steve Madden has always been an innovator in high-heeled footwear fashion. Today, their image reigns superior with themed IG posts that really tell a story about fashion forward thinking.
71.@bananarepublic
1 million followers
Banana Republic is the page you should follow for chic, elegant, and classy fashion.
72.@nordstrom
2.7 million followers
Nordstrom loves to feature behind the scenes photo shoots and glam tips featuring cool models and the latest designs that intrigue readers and send them to the website to view more.
73.@timberland
1.8 million followers
Timberland wearers have created a cool culture of trendsetting streetwear, and you can follow their page to see the latest in durable streetwear.
74.@macys
1.1 million followers
Macys has the perfect blend of a fashion feed that suits all ages, styles, and lifestyles. Common IG stories gives the insider scoop on fashion events.
75.@harrys
559,000 followers
Harrys is where the modern man goes to look for the top selling razors, so you can shave in style.
76.@jcrew
1.9 million followers
J Crew knows how to use IG story features to categorize their newest clothing and shoes so you can shop easily.
77.@clairesstores
595,000 followers
Claires loves to use bright text, backgrounds, and moving images to catch your eye and remind you why Claires is always the best place to go for fast, affordable, and updating accessories.
78.@lacoste
3.4 million followers
If you want to see a brand showing real people wearing clothes the right way, Lacoste has the fashionable and functional line that is prominently displayed in their stories.
79.@missoni
720,000 followers
Missoni IG stories display the newest fashions, often before they hit the runway, matched with commentary from fashion influencers and the top designers.
80.@warbyparker
385,000 followers
Warby Parker features the latest styles in upcoming frames so you can perfect your sight while staying ahead of the curve.
81.@casper
103,000 followers
Casper offers the coolest mattresses you can find, matched with the coziest pictures that will make you want to subscribe (and take a nap). 
82.@ninewest
461,000 followers
Nine West has created timeless shoes for decades, and their IG feed shows their latest designs in elegant photos.
83.@dkny
1.7 million followers
DKNY's IG page has the classic black and white vibe with cool modern trends that has millions of people following.
84.@clinique
1.6 million followers
White backgrounds and fresh swatches, Clinique has an attractive IG feed for natural beauty lovers.
85.@loft
438,000 followers
If you love cozy comfortable living, loft has the essential fashion items, and you can show them off using #loveloft.
86.@marcjacobs
6.9 million followers
Marc Jacobs is a fan, celebrity and fashion favorite. This feed offers makeup, fashion, bright colors, and the boldest runway looks to keep you shining. 
87.@dolcegabbana
15.6 million followers
At Dolce & Gabbana's Instagram, you will be the first to see the latest in haute couture, and how all the celebs are wearing the latest designs.
88.@gucci
20.6 million followers
Gucci loves to use IG stories to share patterns, landscapes, and materials that give them fashion inspiration. Not to mention, Gucci's page is full of celebs and edgy photos that are guaranteed to keep you entertained.
89.@prada
14.4 million followers
Prada also showcases the latest in design trends and the latest seasonal designs for fashion followers.
90.@burberry
10.7 million followers
Burberry cleverly uses Instagram for photo series, catalogues, and interviews, so you can see the faces behind the legendary brand.
91.@maisonvalentino
9.6 million followers
Valentino frequently uses stories to share the everyday behind the scenes life, so viewers feel a personal connection and interest in the modern fashion brand.
92.@billabong
1.5 million followers
Billabong shares the coolest vides and images of surfers, skateboarders, and snowboarders using this brand's outdoor gear in style.
93.@natgeo
85 million followers
Everyone needs to follow NatGeo for incredible wildlife and cultural shots from leading international artists and photographers.
94.@theellenshow
50.2 million followers
Ellen always uses IG stories to share snippets of her most recent interviews, jokes, and news. You can swipe up to catch up on the latest gossip.
95.@leesasleep
206,000 followers
Leesa Sleep has the ultimate sleeping comfort essentials, and often features giveaways from their stories so you can get a great deal on a new bed.
96.@burrow
8,631 followers
Burrow knows how to use Instagram marketing to show off their luxury couch, which has everybody wanting one.
97.@lullbed
688,000 followers
Lullbed is another mattress company that connects with audiences by showing everyday families enjoying modern, luxury mattresses.
98.@casper
103,000 followers
Mattresses and cute dogs are the perfect match—which is why everyone keeps returning to Casper to find the latest in bed trends.
99.@usweekly
2.2 million followers
Who doesn't want to keep up with the latest in celeb and pop culture gossip? There's no better place to find it than USWeekly. 
100.@kevinhart4real
56.9 million followers
Millions follow this comedian for good laughs and daily fitness inspiration, plus celeb friend shoutouts now and again.