Have you heard?
Social stories have burst onto the scene and top influential businesses, rising startups, and solo entrepreneurs are all marketing themselves through authentic and entertaining storytelling.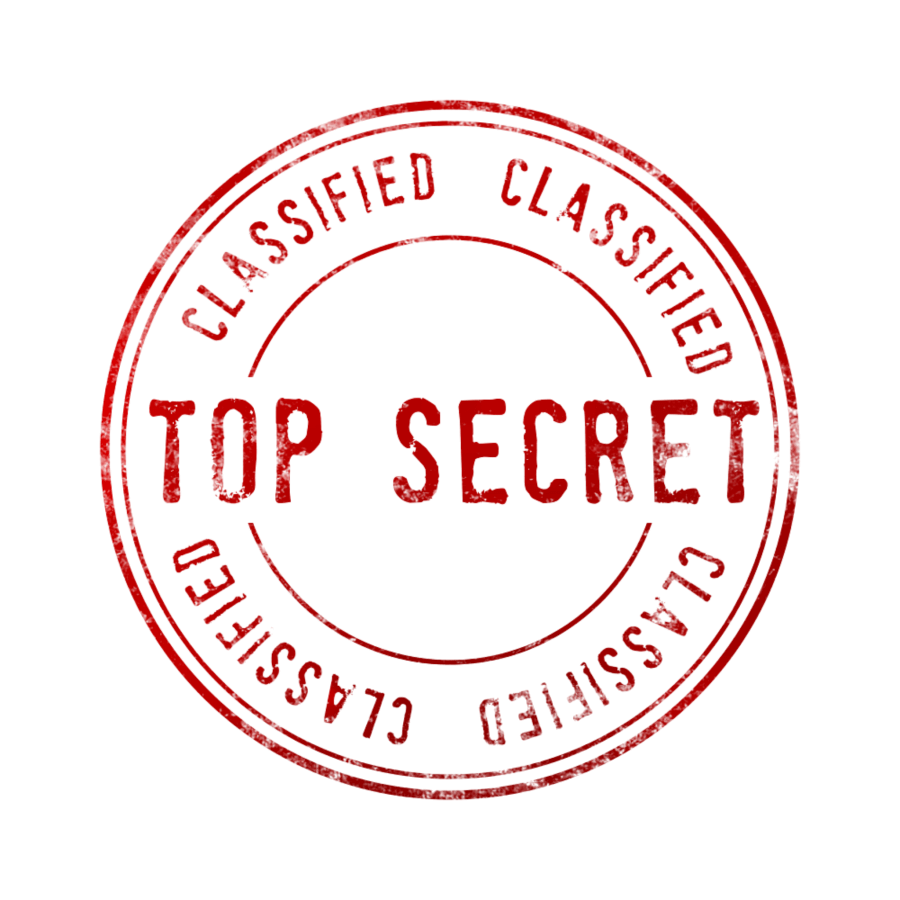 The secret to successful story marketing is not only to engage your core community, but keep them engaged. This can be extremely difficult with the overwhelming level of content on the internet today. Luckily, we have the top 30 tips that are guaranteed to boost your Story Marketing game.
Our tips below will take you from beginner to expert!
Tip #1: Use GIFs to Attract Attention
GIF's and moving backgrounds are all the rage right now, simply because they are entertaining. Moving stories catch the audience's eye, giving you time to get your point across, whether that's showing off a new product or trying to get a laugh.
Tip #2: Use Emojis to Make a Statement
Sometimes you just need to use emojis to make a strong statement and ensure your story is relatable. Emojis are great for adding a little extra – and encourage an emotional reaction from viewers. Everybody uses them after all.
Tip #3: Use Call-out Statements that Draw an Audience
Bold, large words are a sure-fire way to get people's attention. If you have an exciting announcement or new product launch, use your stories to make a major statement and drive traffic exactly where you want it to go.
Tip #4: Link Your Website or Existing Funnels to Drive Traffic
If your main goal is to supercharge your sales funnels and website click-throughs, storytelling marketing is the answer. Use consistent, eye-grabbing stories to direct your audience to email subscriptions, exclusives, giveaways, and new products to convert your engagement into ROI's.
Tip #5: Use a Variety of Texts to Engage your Audience
Posting a story with a long paragraph of text is a quick way to lose your reader's interest. On the other hand, adding different sizes, fonts, colors, and backgrounds breaks up your words and is much more visually stimulating.
Tip #6: Use Videos from YouTube or Website to Spark Emotion
Who doesn't like a cute, funny, or interesting short video? There is really no better way to tell a story than in person. And videos are the next best thing. So, share videos—and share them often!
Tip #7: Use your Existing Instagram Content for Backgrounds
Stories are perfect for marketing your brand across all platforms, especially social media. Why not use your own content as a background? Encourage your audience to follow you across all medias, and your stories will do the promoting for you.
Tip #8: Combine Bright Colors and Bold Statements
If you have a message you want to convey quickly, be bright and be bold. Don't underestimate the power of a simple message with a matching color scheme to leave a feeling of excitement and urgency with your viewers.
Tip #9: Use Shapes, Arrows, Circles, and Drawings
Instead of leaving your audience scanning your story for the core message, you can guide them directly to it. Arrows, circles, and 'hand-written' stories feel more personal, and you'll waste no time getting your point across.
Tip #10: Draw on Top of your Content to Highlight Specific Areas
Similarly to the arrow effect, hand drawn messages and stories sends a message that you care enough about your customers to make something for them. New story creating tools make drawing and editing effortless, even for the novice artist.
Tip #11: Use Free Images
Most marketers know to avoid falling into the copyright trap—and the same rules apply for sharing stories. Thankfully, many open source graphic tools are available for you to create impressive stories with. Keep in mind many storytelling marketers use their smart phones to create original content, so get creative!
Tip #12: Change Background Colors to Showcase your Content
If you want to feature a hot new product, it is easy to change backgrounds so your target is in the spotlight. Try using a series of color schemes that suit your brand, and convince your audience you produce professional and well-planned stories.
Tip #13: Create Mobile Tailored Stories
It's true… Most us now browse the internet through our phones. Keeping your demographic in mind, it is now crucial to create mobile tailored stories that not only look good on a small screen, but they offer functionality. Consider creating stories using portrait instead of landscape layouts, that way your images won't be cropped. Linking your website, social medias, app store, and any other smart phone compatible service your business provides will perfect your story game.
Tip #14: Embed Stories You Create on your Website
If your end game is website-driven sales, like most of us, you need your stories to engage, promote, and convert. Embedding your marketing stories on your website is much less invasive than sponsored ads, and adds a touch of personalization that is certainly appreciated by consumers. 
Tip #15: Add Engaging Music to your Story
If you have your perfect story planned out—adding music will make it truly perfect. All you have to do is open your music app on your phone and play the song of your choice as you create your story. You now have an instant personalized soundtrack that sells your story exceptionally.
Tip #16: Keep Videos Between 5-10 Seconds
Short videos with enticing visuals are just long enough to keep viewers interested, but short enough that they want to know more. If you have a long message you need to relay in a video, add a snippet to your story—and link your website or YouTube so viewers can watch the full video.
Tip #17: Include a Link with a Personal Message to Speak Directly to Consumers
Sharing personal stories is probably the most important tip for successful storytelling marketing. At the end of the day, consumers seek businesses they know and trust. Allowing your audience to see who you are lets them know you take the time to speak to your customers, and you really stand behind your brand.
Tip #18: Use Your Brand's Colors
Stories are fantastic for showing off your brand's personality and signature style, and you can use font, image, and background colors to ensure people remember you. Sharing a series of stories that belong to the same format and color scheme will instantly set you apart from the crowd.
Tip #19: Use Layers to Create Depth
Your viewers can immediately tell the difference between a 5-second story and a story that took time and effort to create. Adding affiliate tags, collaborator handles, hashtags, and a call to action to swipe for more adds a lot of depth to a single story. Your audience will want to know more, and are much more likely to follow through and follow your directed links.
Tip #20: Offer a Sneak Preview
Savvy content marketers know creating mystery and intrigue influences people to find out more. The same goes for storytelling. Show a quick look of what you offer, but provide a link for your consumers to find out the rest. Chances are, they will want to know more.
Tip #21: Showcase Causes your Brand is Involved In
If you are involved in a great cause, program, or initiative you are proud of, make it known in your stories! People love to see positive actions, and any way to get your audience involved is a huge bonus.
Tip #22: Add Animations to Emphasize your Point
A simple, yet effective method for enticing readers is to create animations over your story, whether it's through text or emojis. These are also great transitions if you are creating a series of stories covering multiple topics.
Tip #23: Use Filters to be Relatable
For better or worse, filters are here to stay. Sharing pictures of you with filters feels like a fun and silly conversation with friends. Some of the biggest celebrities and influencers use filters regularly to speak with their viewers, and sell a message in a very personable and charming way.
Tip #24: Mention other Brands to Promote your Name
Mentioning other brands in your niche, whether it's through an organized collaboration or not, is extremely effective in expanding your audience and gaining more exposure. Sharing other brand content is a good deed that is often respected and reciprocated. You have nothing to lose.
Tip #25: Create Challenges People Can Participate In
Many people hesitate to create challenges, giveaways, and contests through stories. It can be time consuming, but trust us, the payoff is definitely worth it. If done properly, you will have your audience engaged throughout the challenge, whether that is days or weeks. Challenges are very effective in growing your viewership and establish authority in your industry.
Tip #26: Show Behind the Scenes to Create a Trusting Relationship
This can't be emphasized enough. People care about the person, the name, the story behind the brand. Occasional stories featuring business news, life updates, or personal tidbits will develop a loyal fanbase and further garner trust in your community.
Tip #27: Post Q & A's
Offering questions and answers with your community can provide you the user feedback you need to improve and your brand and influence customer loyalty. Share top questions and answers in a series of stories, and audiences can't help but feel like their voices are being heard.
Tip #28: Find Out Who Your Audience Is
Asking questions through your stories to viewers not only conveys a feeling of a personal, 1-on-1 conversation, but it gives you invaluable data on who your core consumers are, and exactly what it is they want. Don't be afraid to be bold with your questions… people like honesty!
Tip #29: Offer Tips and Tricks
Everyone enjoys insider tips from leading experts. So why don't you offer some? Showcase your knowledge, shortcuts, and upcoming trends and you will earn major brownie points from viewers.  
Tip #30: Build Anticipation
If you have an upcoming launch date looming, don't hesitate to build up hype and let your community know what's coming. Even better, don't give away too much, but just enough anticipation to keep people coming back!
How did you like my tips? Let me know below!