150 Million. Sounds like a massive number right? That's how many people are viewing Facebook Stories…daily.
Yes, you heard that right. 150 Million Viewers!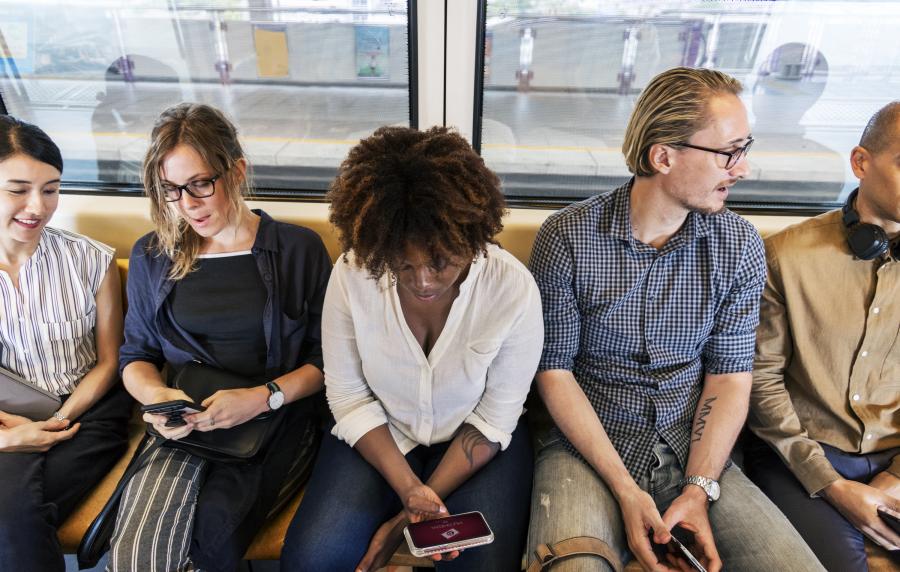 Stories have become an absolutely crucial component to the 2018 marketing game. Instagram has now surpassed Snapchat to dominate the story ad game, as the popular app generates 300 million active story viewers on a daily basis.
But don't sleep on Facebook.
Since Facebook acquired Instagram, the social media giant has been quietly experimenting with story sharing strategies. And you better believe all the savvy digital marketers are taking full advantage of crossing platforms.
Facebook Story ads are about to explode…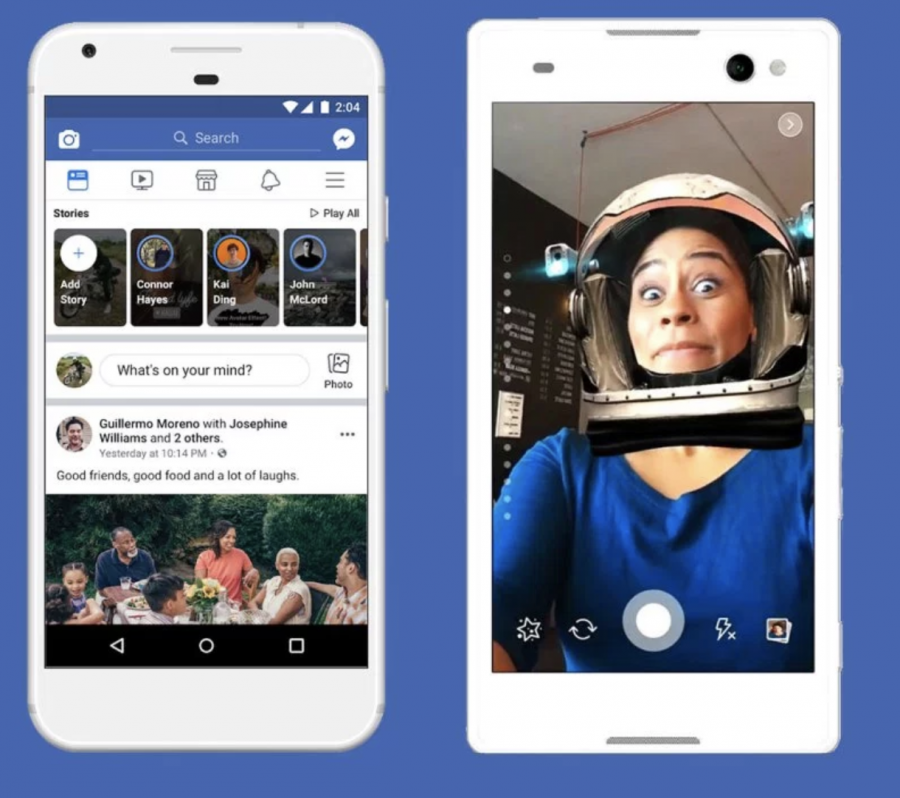 Instead of simply copying Snapchat and Instagram's successful story formats, Facebook aims to set up their social media ad stories as status updates, which will forever change the pace of effective Facebook advertising.
As modern storytelling has revolutionized social media, Facebook Story ads are a more personal way to get yourself (and your business) integrated with your followers.
In fact…
Estimates project Facebook Stories will overtake News Feed sharing sometime in the next year. Facebook CEO Mark Zuckerberg stated they are focusing on creating story ads that are just as, if not more, effective than News Feed ads in the near future.
So far, ad revenue generation has been incredibly successful through Instagram, and business performance through Facebook Stories is expected to rise exponentially.
So, the real question is… are you taking Facebook Story ads seriously yet?
Facebook Story ads are currently testing with brands in the US, Mexico, and Brazil. Expect the creative platform to open story ads to universal businesses soon.
Create Stories Ads Using Ztorie - www.ztorie.com
But don't hold off on Facebook Story ads just yet… You can create Facebook stories ads using platforms like Ztorie.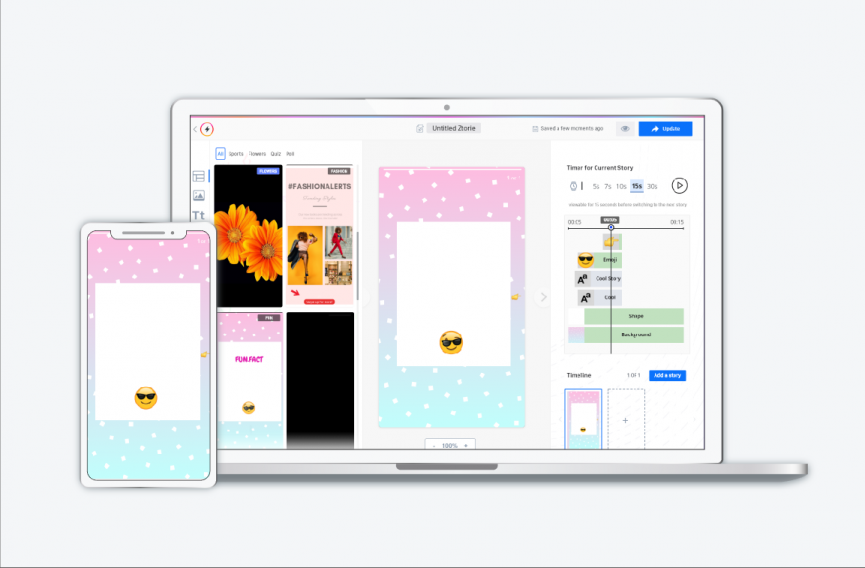 Ztorie makes it easy to create ads using a full drag and drop interface and thousands of templates to choose from. Once ads are created they can be downloaded directly and you can begin advertising.
So take advantage of Facebook Story ads today!
Post Stories To Your Business Page
Presently, any business page can create Facebook ads that run through Instagram Stories. Instagram Stories work well with all photo and video dimensions, and support up to three pieces of media, whether its photo or video.
You also have the option to feature 15 seconds of video per ad. Facebook Stories feature the ever popular filters, stickers, and GIFs that have been proven to be extremely effective in ad format, as it is familiar, non-invasive, and engaging for audiences.
You can set your Instagram stories to post on Facebook stories simultaneously, which will also sync with your Messenger app. You also have the option for Facebook to automatically reformat your News Feed ads. This feature is fantastic for boosting views without having to create separate story for each platform.
Things To Consider When Creating Ads
When creating your Story ads, simple tips will ensure your ads are getting noticed, and you successfully drive traffic:
Commit to an ad content strategy
The most successful story ads are consistent and unique. Don't bombard your viewers with ads, but publish ads on a consistent basis, with a style and format that is recognizable to audiences
Face it, mobile viewing has dominated Story formats. Create your Story ads that are optimized in mobile format. Consider details like vertical viewing, AR and GIF components, and swiping features.
Create long-form story ads
One of the major reasons social media stories have monopolized is the ability to tell stories over multiple slides. It is a strategy that almost guarantees audience engagement, as your viewers must continue swiping through your Story pages to finish the story you are telling.
Measure. Analyze. Constantly.
Depending on variables such as location, audience demographic, and advertising budget, you need to be on top of your analytics. Facebook has great tracking tools so you can clearly see which Story ads are performing better than others. Track and repeat, it's that simple!
An amazing (and new) advantage of creating Story ads is the opportunity to syndicate and share across platforms. As Facebook will be promoting integrated Story ads between Facebook and Instagram, it's wise to stay ahead of the game and correlate your curated ad content. Consistency is key, after all!
Without a doubt, Facebook Story ads are the future of effective advertising.
Facebook's Goal With Stories
Facebook's ultimate goal is to roll out smooth and visually stimulating Story ads that do not interfere with user experience. At the same time, marketers benefit from an advanced and constantly revolutionizing Story market.
If you are wondering how to get started, Facebook Blueprint provides the information you need to advance your advertising game. The Facebook Advertiser Help Center is also there for new businesses looking to get started with Facebook and Instagram Story ads.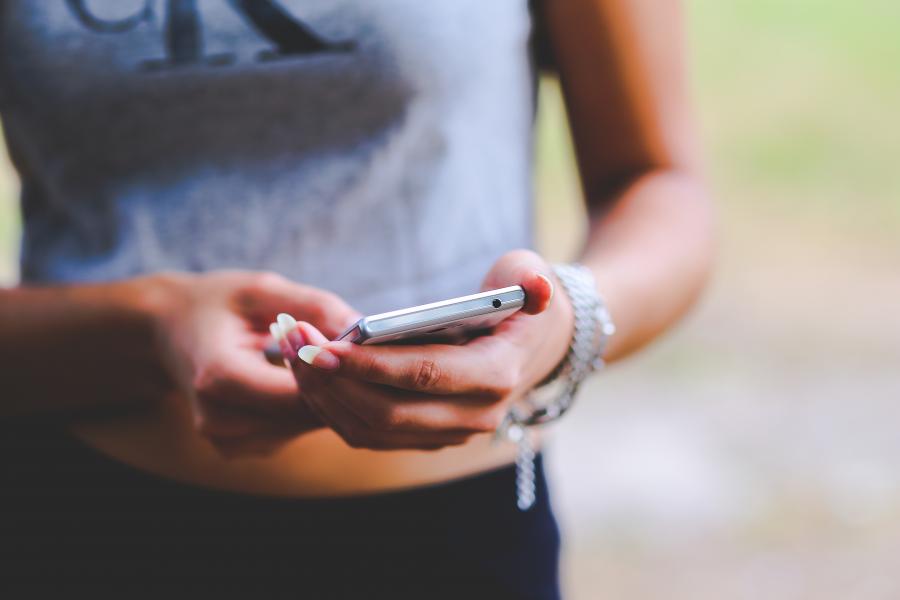 Let's face it: Story ads is the future of Facebook marketing. Visual stories have officially taken over text and link-driven digital storytelling.
So, don't hold back any longer… it's time to focus on creating high-performing Story ads today! And don't forget to follow Ztorie to see how you can create stunning stories in seconds!